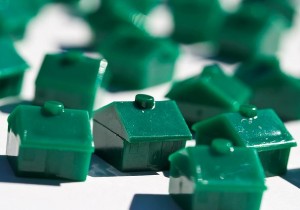 Here's a look at recent news of interest to homebuyers, home sellers, and the home-curious:
BAY AREA HOME PRICES UP 28%
Home prices in the Bay Area jumped 28.3 percent over the past year, putting the region at No. 3 in the nation for biggest price increases.
A report from the National Association of Realtors says the median sales price was $593,220 in the fourth quarter of 2012, up from $462,300 a year earlier in the San Francisco metropolitan area, which includes Alameda, Contra Costa, Marin, San Francisco, and San Mateo counties. Nationwide, the median price rose 10 percent.
A Bay Area household needed a combined income of $109,779 and a 20 percent down payment to afford a median-priced home, according to the report.
---
BAY AREA HOUSEHOLDS AMONG WEALTHIEST
How wealthy are Bay Area residents? Nearly one in eight households here ranked in the top 5 percent of U.S. household income, according to a recent report from the U.S. Census Bureau.
The San Francisco metropolitan area ranked fourth in the United States for the highest concentration of high-income households, 13 percent. The area includes Alameda, Contra Costa, Marin, San Francisco, and San Mateo counties. Napa County, ranked separately, placed ninth, with 9.3 percent of its households in the top 5 percent by income.
---
CALIFORNIA NO. 1 IN CREDIT SCORES
Californians have the highest median credit score in the nation, 774, meaning half of all credit applicants in the state had a credit score between 774 and 850, the maximum.
A report from MortgageMarvel.com, a mortgage shopping website, says Californians' median credit score is 20 points above the national median, 754. Following California in the top five are Hawaii and Oregon (771), Wisconsin (766), and Connecticut (765).
(Toy houses photo courtesy of Woodleywonderworks, via Flickr.)