Here's a look at recent news of interest to homebuyers, home sellers, and the home-curious.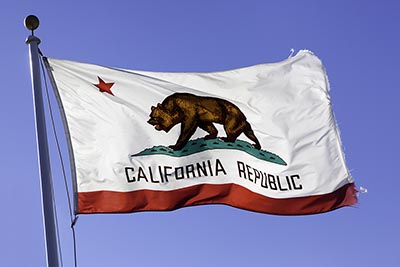 INTERNATIONAL REAL ESTATE INVESTOR ACTIVITY TICKS UP IN THE GOLDEN STATE
Although America's housing inventory shortage caused foreign buyer activity to drop substantially last year, the share of overseas buyers who invested in California moved in the other direction.
The National Association of Realtors' latest Profile of International Transactions in U.S. Residential Real Estate says that foreign citizens were responsible for $121 billion worth of residential transactions for the year ended March 2018, a year-over-year decline of 20 percent. In a statement accompanying the report, NAR Chief Economist Lawrence Yun attributed the drop to more competition from U.S. buyers, who are motivated by a thriving job market and interest rates that remain low by historic standards.
For the sixth consecutive year, China continued to invest the most money in the U.S. real estate market, accounting for $30.4 billion of total sales volume. Though Chinese citizens still spend more on homes than other global buyers — at a median price of $439,100 — activity dipped by 4 percent from the previous year.
Despite high-dollar price tags, California remains the second most popular state for international homebuyers behind Florida, with global buyers responsible for 14 percent of overall real estate activity. In last year's survey, overseas buyers accounted for 12 percent of California home purchases.
---
U.S. HOME PRICE AGAIN HITS A NEW PEAK IN JUNE
Home prices reached new all-time highs across the country and in the Golden State in May, and that trend continued in June, as supply constraints fueled appreciation.
Nationwide, the median existing home price rose to $276,900 in June, up by 5.2 percent on an annual basis and another peak after reaching $264,800 in May. June market the 76th straight month of year-over-year home price appreciation, according to NAR's latest monthly home sales report. Although supply inched up by 0.5 percent from June of 2017, market conditions remain tilted in favor of sellers, with millennials unable to make much headway. First-time buyers represented 31 percent of home sales activity in June, down by 1 percentage point on an annual basis.
"Unfortunately, they're just not making meaningful ground, and continue to be held back by too few choices in their price range, and thereby missing out on homeownership and wealth gains," NAR Chief Economist Lawrence Yun said in a statement accompanying the report.
California's median single-family home price also climbed to a new high of $602,760 in June, with the nine-county Bay Area posting double-digit percent year-0ver-year appreciation for the 12th consecutive month.
---
AN IMPROVED CREDIT SCORE EQUALS ALMOST $30,000 IN MORTGAGE SAVINGS
Taking steps to improve your credit score naturally means that you will get a better mortgage rate, which will allow you to buy a new car, take multiple vacations, or finance any number of purchases over the life of the loan.
A LendingTree analysis of its own users found that the average American has $310,263 in debt, spread across credit card payments; personal loans; and automobile, student loan, and mortgage obligations. Mortgage payments of course make up the lion's share of the debt, amounting to $234,437, followed by student debt, at more than $37,000.
Over the life of a 30-year mortgage loan at 5.15 percent interest, a homeowner with a "fair" credit score — between 580 and 669 — can expect to shell out $226,266 in interest payments. However, prospective buyers with "very good" credit scores, between 740 and 799, would pay $197,161, for a savings of $29,106.
(Photo: iStock/LordRunar)