Here's a look at recent news of interest to homebuyers, home sellers, and the home-curious.
SHOPPING AROUND FOR A MORTGAGE SAVES SAN FRANCISCO BUYERS $100,000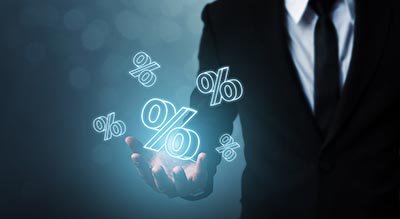 A recent survey from PenFed Credit Union uncovered the rather surprising fact that about two-thirds of homebuyers did not comparison shop when obtaining a mortgage, and in major California coastal cities, that could end up being a costly mistake.
That's according to LendingTree's Mortgage Competition Index, which determines how much money homebuyers in 50 American cities could save by comparing the lowest and highest mortgage rates offered on its website. San Francisco buyers who shop around for mortgage rates can save up to $280 on their monthly payments, or $3,357 each year. Over the life of the loan on the median-priced $900,000 home, shopping around for a mortgage could save San Francisco homeowners $99,544 over the life of the loan, the most in the U.S.
San Diego and Los Angeles rank a respective No. 2 and No. 3 for savings obtained by mortgage comparison shopping. In San Diego, homeowners could save $75,330 over the life of the loan, while Los Angeles is close behind with a total of $72,558 in mortgage savings.
A tip for hopeful homeowners who plan to shop for a mortgage before rates get too high: Keep your debt-to-income ratio in check. Research from CoreLogic found that one in 10 mortgage applicants were denied in 2017, with too much debt compared with income the No. 1 reason.
---
BAY AREA RESIDENTS ARE AMONG THE COUNTRY'S SAVVIEST INVESTORS
The Bay Area's high cost of living dictates that investing properly is key to enjoying a comfortable retirement, and residents of the region's two largest cities are doing pretty well in that respect.
A study by SmartAsset ranks the 25 cities in the U.S. where residents earn the most from their investments on a 100-point scale based on four types of income: taxable interest, ordinary dividends, capital gains, and qualified dividends. The San Francisco metropolitan area ranks No. 4 in the country for investment returns, scoring a 94.36. In San Francisco, 26 percent of tax returns have qualified dividends, with the average amount at $11,594.
San Jose ranks No. 8 with a score of 91.28. Nearly 30 percent of San Jose tax returns list qualified dividends, which average $10,661. The other California cities to rank among the country's top 25 for investment returns: Santa Barbara (No. 13), Santa Rosa (No. 16), Santa Cruz (No. 18), and San Luis Obispo (No. 19).
---
CAN CO-LIVING HELP TAME THE BAY AREA'S ASTRONOMICAL RENT PRICES?
The Bay Area claims two of the three most expensive cities in America for renters as of October, and a San Francisco-based startup is hoping to help solve that problem through a concept known as co-living.
So exactly what is co-living? As The Wall Street Journal reports, co-living is a situation where residents rent tiny rooms in larger, renovated apartment buildings, with spacious living rooms and kitchens designated as common areas and amenities like cleaning and dog-waling services included. A San Francisco company called Starcity, founded by real estate industry veteran Jon Dishotsky, is already operating a co-living building in the city's South of Market neighborhood, where rents start as low as $1,600, significantly less than the cost of renting a studio apartment.
Starcity has more plans for co-living properties in the Bay Area, including a 750-unit building in San Jose and 270 more units in South of Market. The company will begin construction on the buildings in early 2019 and hopes to open them to residents within two years.
---
HATE YARD WORK? BUY A HOME IN CALIFORNIA.
There are a lot of positive things about owning a home with a spacious yard, but if you don't have the time or energy to maintain it, California is a pretty good place to be.
The average Golden State yard is 5,575 square feet according to HomeAdvisor data, the second-smallest in the U.S. to only Nevada. California yards are roughly half the size of the average U.S. lot of 10,871 square feet, which translates to about one-quarter of an acre.
On the other hand, homebuyers hoping for a large outdoor space should consider Vermont or Montana, where the average yard clocks in at more than 70,000 square feet. To put that into perspective, homebuyers in Vermont will get nearly 17 times more yard than their counterparts in Nevada.
(Image: iStock/marchmeena29)