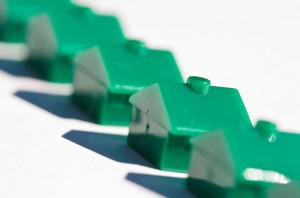 Here's a look at recent news of interest to homebuyers, home sellers, and the home-curious:
HOMEOWNERSHIP LOWEST SINCE 1995
The U.S. homeownership rate dropped to 65 percent in the first quarter of 2013, its lowest point since 1995, the U.S. Census Bureau said.
The homeownership rate fell from 65.4 percent in the fourth quarter of 2012. It peaked at 69.2 percent in the second quarter of 2004.
Homeownership was lowest in the West, at 59.4 percent, and highest in the Midwest, at 70 percent. The rate was highest for people 65 and older, at 80.4 percent, and lowest for people under 35 years, at 36.8 percent.
The Wall Street Journal noted that "easy mortgage-lending conditions of the last decade caused homeownership to soar … but the collapse of the housing market and subsequent wave of foreclosures erased those gains."
---
MILLENNIALS PLAN TO BUY
Don't let the previous story on declining home ownership get you down. A survey from the national homebuilder PulteGroup found that 65 percent of the millennial generation — ages 18 to 34 — say that their intention to buy a house has increased in the past year.
"Millennials have witnessed the housing boom and bust, but still believe home ownership is a good investment," said Fred Ehle, PulteGroup vice president.
---
OAKLAND: MOST EXCITING CITY
Oakland is at the top of a list of the most exciting cities in the United States, with San Francisco at No. 3.
The list was compiled by the real estate blog Movoto after rating cities by 10 measures. Oakland placed first for population diversity and for most movie theaters, museums, and theater companies per square mile. San Francisco was first for the most bars and music venues per square mile.
---
PENDING HOME SALES RISE
Pending home sales rose 1.5 percent from February to March, according to a report from the National Association of Realtors.
The NAR's Pending Home Sales Index is a forward-looking indicator based on contract signings. The index is up 7 percent from a year ago, reflecting the fact that pending sales have been above year-ago levels for the past 23 months.
"Contract activity has been in a narrow range in recent months, not from a pause in demand but because of limited supply," said NAR chief economist Lawrence Yun, in a statement accompanying the report. "Little movement is expected in near-term sales closings, but they should edge up modestly as the year progresses. Job additions and rising household wealth will continue to support housing demand."
(Photo courtesy of Woodleywonderworks, via Flickr.)