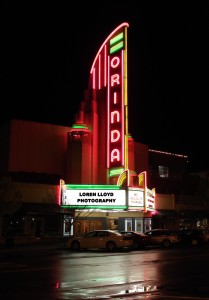 With its hilly terrain, excellent schools, and proximity to the Caldecott Tunnel, Orinda remains a sought-after city to call home.
"Orinda has very good schools, and it's convenient for getting to San Francisco or Oakland – it's the last city before the tunnel," said Ellen Anderson, senior vice president and regional manager for Pacific Union International's Contra Costa County offices. "It's always been very popular with executives and others who commute to the city or Oakland."
The city of nearly 18,000 also boasts its own BART station, making commuting by public transit a snap.
Orinda homes for sale tend to go for a higher price point than those in neighboring cities, with single-family homes ranging from $900,000 to as high as $5 million, Anderson said.
In January the average sale price of single-family homes was $1.2 million, up 13 percent from a year earlier, according to MLS data. Meanwhile, the months' supply of inventory tumbled 70 percent to 2.2 months, compared with 7.2 months in January 2012.
While inventory has remained constrained throughout the city, homes at the 250-acre Orinda Country Club are especially desirable. The club features a golf course, an award-winning swim program, clubhouse, and tennis and fitness facilities.
New developments are also under way, including the Wilder subdivision, set on 1,600 acres of land off Highway 24. The Orinda Senior Apartments at 2 Irwin Way will feature 67 below-market-rate rental units for seniors.
Orinda's highly ranked schools have long attracted young families to the area. In 2012 the city's elementary schools earned an overall state Academic Performance Index score of 964 out of 1,000 – the top number in Contra Costa County.
Fans of the arts also have many options in Orinda. The art deco Orinda Theatre, built in 1941, shows contemporary films and hosts the California Independent Film Festival each year.
The California Shakespeare Theater's Bruns Amphitheater is also located in town.
When it comes to dining and shopping, the city offers numerous businesses in the Orinda Theatre Square area, downtown, and in the Orinda Village neighborhood. Favorite eateries include Barbacoa, Table 24, and the Casa Orinda Restaurant & Bar, in business for about 80 years.
Last year, Forbes and Nextdoor ranked Orinda the second-friendliest town in America, citing its high home ownership rate, low crime, and Fourth of July parade.
(Photo of the Orinda Theatre by Lslphoto, via Flickr.)