For quite a while it seemed that the most remarkable trend in U.S. housing demographics was the homeward migration of the millennial generation — young people who tried to live on their own after four years of college but moved back in with their parents when they couldn't find jobs.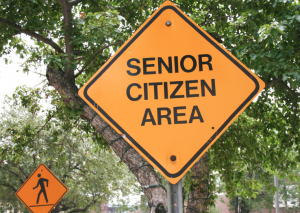 That was during the Great Recession. Today, it's a different generation that's getting all the attention: baby boomers. And this time the roles are reversed.
Analysts say millennial homeowners are increasingly making plans to accommodate their aging parents by building in-law suites and making accessibility improvements for when Mom and Dad come to visit — or move in.
A survey by the American Institute of Architects found that dedicated guest rooms, including in-law suites, have been surging in popularity over the last few years.
In 2012, 10 percent of the AIA's more than 500 residential architects said they were seeing more demand for in-law suites, which typically include a second master bedroom suite with a bathroom or an attached live-in unit. By 2013, that percentage jumped to 26 percent, and by 2014 it reached 39 percent.
Interest in ramps and elevators grew from 38 percent in 2012 to 42 percent in 2013 and 51 percent in 2014.
"As many households become caretakers for aging relatives, separate living suites have become popular options for accommodations," Kermit Baker, chief economist for the AIA, said in a statement accompanying the survey results. "Homeowners want to ensure that their homes can support the needs of aging parents who may be staying for an extended period of time and other visitors with accessibility needs."
The AIA also said that home features accommodating multiple generations and age-in-place features are growing in demand.
We should, however, point out here that not all members of the baby-boom generation are busy making plans for an extended dotage.
According to the U.S. Census Bureau, 9 percent of seniors today live in a household headed by their children or other relatives. Another 2 percent live in a household headed by people they aren't related to, and 3 percent live in "group quarters" like nursing homes.
The other 85 percent live in their own home.
(Image: Flickr/Chapendra)