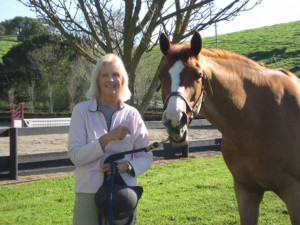 Our Pacific Union family is mourning the loss of colleague and friend Marguerite Burbank, who died Friday in a single-car accident near Petaluma.
Marguerite joined Pacific Union International in 2000 and worked as a real estate professional in our Southern Marin office in Mill Valley, where she earned the company's Opus Award for outstanding production every year there. She started in Marin County real estate 20 years ago after a successful career with Chase Manhattan Bank and then WestAmerica Bank.
Marguerite was 61 and lived in Mill Valley, where she was a past president of the local Rotary Club. She was an accomplished equestrian and kept horses at Chestnut Hill barn in Petaluma. She is survived by her husband, Russell Burbank, and a daughter, Katie Burbank.
The family will hold a private memorial this weekend; they ask that donations in her memory be sent to the Rotary Club of Mill Valley.