Each Friday, Pacific Union International takes a look at the people, places, and things we're talking about in our Bay Area neighborhoods. Here's what caught our eye this week:
SAN FRANCISCO
The Outside Lands festival 2012 lineup has been announced! Artists including Metallica, Stevie Wonder, Foo Fighters, and Norah Jones will be taking the stage in Golden Gate Park this August.
Held annually in San Francisco, the event features musical acts from around the world, plus local food, wine, art, and other activities.
CONTRA COSTA COUNTY
Walnut Creek cooking heroine Marion Cunningham passed away this week at the age of 90. Although she came to cooking late in life, at age 50, it helped cure her lifelong agoraphobia. She became a decade-long assistant to famous chef James Beard and gained fame herself as the author of the Fannie Farmer cookbooks.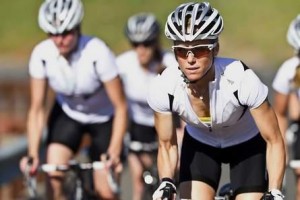 SONOMA COUNTY
Santa Rosa's Kym Fant is hoping to become one of the first women to complete the Tour de France course. She and 5 other elite female cyclists are staying in the same spartan hotels — and following the same course — as the pros.
They hope to conquer the 2,173-mile course and arrive in Paris on Saturday, July 21st in an attempt to make cycling history by becoming the first female athletes to ever complete the grueling course.
NAPA COUNTY
The Napa Valley Festival del Sole continued its run last week, featuring performances by the Russian National Orchestra and the Échappé String Quartet along with wine tastings, yoga, and more than a few parties. Festivities continue through the weekend.
Meet the cutest dog in Mill Valley! Sally McBride, a Chihuahua-terrier mix, buried the competition to nab the crown in the Mill Valley Patch's contest. Sally, a rescue who'd previously endured life as a bait dog in a dog-fighting ring, enjoys chasing squirrels and lounging in the sun.
EAST BAY
Oakland is amending its plan for expanding a Safeway store in Rockridge after an outcry from neighboring Berkeley. In response to concerns about traffic and pedestrian safety, the plan will now include requirements for increasing traffic lane sizes, adding traffic signals, and reconfiguring parking spaces.
Photo credits: Stevie Wonder photo, courtesy Outside Lands. Kym Fant photo, courtesy Press Democrat. Sally the cutest dog photo, courtesy Mill Valley Patch.