Each Friday, Pacific Union International takes a look at the people, places, and things we're talking about in our Bay Area neighborhoods. Here's what caught our eye this week: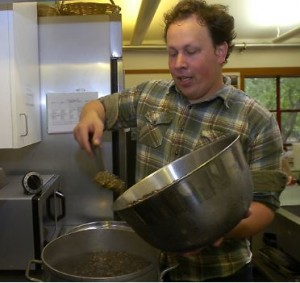 What's loaded with protein and vitamins, sustainably raised, and, when roasted, gives off a nutty aroma?
Jiminy Cricket!
No, really. Just ask John Heylin, a budding entrepreneur in Canyon who makes power bars using flour that's 100-percent crickets — washed, roasted, and ground to a fine powder. The power bars also contain flaxseed, oats, honey, sunflower seeds, apple, and spices, but it's the crickets that get all the attention.
Heylin calls his company Chirp, and he's trying to convince Bay Area markets to stock his eco-friendly power bars. He hopes to sign up enough stores to show investors that Chirp isn't a buggy, half-baked idea.
Three cheers for the Petaluma Nationals! The Little League team got a police escort Wednesday as the 12-year-olds left town on their quest to reach the Little League World Series.
The Nationals won the Northern California title on Saturday and advanced to the Western Regionals in San Bernardino. They'll go up against a team from Hawaii today (Friday) at 4 p.m., with semifinal games beginning next week. (Check here for results after the game.) If the Nationals win in San Bernardino, they'll head to the Little League World Series in Williamsport, Pa., which begin Aug. 16.
The Nationals are only the second Sonoma County team to win the Northern California title in more than 50 years. We wish them well!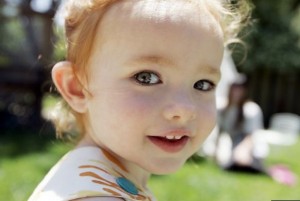 Napa's own Rue Holden is a beauty queen with a sought-after modeling contract from one of the nation's leading retailers.
Not bad for a 2-year-old!
On Monday, little Rue was named one of four winners in a nationwide contest to pick fresh new faces for an advertising campaign for Gap Inc.'s GapKids and BabyGap clothing. Her mother, Theresa Holden, submitted several photographs of Rue to a Gap website — one of 423,000 entrants — and in May was named a semifinalist and invited to Los Angeles for a photo shoot. The rest, as they say, is history.
Rue won a $1,000 Gap gift card and a $10,000 grant in her name to a nonprofit agency, Communities in Schools.
This doesn't come as a complete surprise, but the numbers certainly are impressive: San Francisco has more restaurants per capita than any other city in the United States, and no other city even comes close.
Data from the 2010 U.S. Census  shows San Francisco with 39.3 restaurants per 10,000 households, according to research by Trulia. That's nearly 50 percent more, per capita, than the second-place city, Fairfield, Conn. (27.6), and leaves fourth-place finisher New York City (25.3) totally in the dust.
Curiously, San Francisco was also the only city to land in the top-10 list for restaurants and also for the number of bars. San Francisco placed eighth on the bar list (6 bars per 10,000 households) — a respectable showing on a list that puts New Orleans in first place (8.6).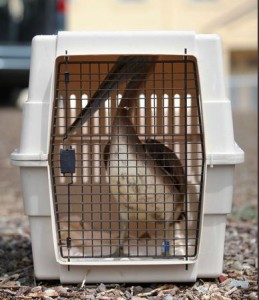 A gaggle of pelicans — correction: a pod of pelicans — got a new lease on life Wednesday when they were released at Fort Baker, near Sausalito, after a month of rehabilitation.
The release was coordinated by the International Bird Rescue Research Center in Fairfield, which has seen increasing numbers of ill and emaciated brown pelicans in recent years. Paradoxically, wildlife experts say the increase in sick birds may be a sign that the species as a whole is doing well, with more birds competing for limited food sources.
Brown pelicans were listed as endangered by the federal government in 1970, but they were taken off the endangered list in 2009 after a sustained rebound.
Sometimes the wheels of government turn excruciatingly slow. Case in point: In Berkeley, the city has finally started construction on a half-mile bicycle path after eight years of planning.
The path leads to the Berkeley Marina. Bicyclists are now forced to navigate cars and trucks on crowded University Avenue to reach the marina, but the new route, a spur of the Bay Trail, bypasses the roadway and travels over a newly built bridge restricted to bike and pedestrian traffic only.
The $1.7 million bike path is being paid for by the city, federal transportation funds, the California Coastal Conservancy, and the Association of Bay Area Governments.
(John Heylin photo courtesy of the Tri-Valley Times; Rue Holden photo courtesy of the Napa Valley Register; pelican photo courtesy of the Marin Independent-Journal.)