Each Friday, Pacific Union International takes a look at the people, places, and things we're talking about in our Bay Area neighborhoods. Here's what caught our eye this week:
SAN FRANCISCO
Owners of the Golden State Warriors were seen lunching in Civic Center Plaza on Tuesday. What business brought Peter Guber and Joe Lacob to the west side of the Bay? A meeting with S.F. Mayor Ed Lee to talk about possibly moving the team to San Francisco and playing in a new arena proposed at Piers 30-32.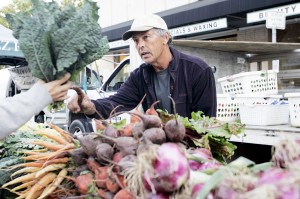 NAPA COUNTY
Downtown Napa played host to thousands of visitors Thursday for the opening night of the annual Chef's Market. What's new this season? Internet audiences are now able to tune in to live cooking demonstrations, and canines will be notably absent due to an enforced "no dogs allowed" decree. Don't worry if you missed opening night — the market is scheduled weekly until August 2.
SONOMA COUNTY
Celebrating its 50th year, the conservation group Audubon Canyon Ranch nearly doubled the size of its holdings in Sonoma County this week by picking up more than 1,500 acres northeast of Healdsburg in the Mayacamas Mountains. The land is a habitat for unique plants and animals, including black bear, golden eagles and the American badger.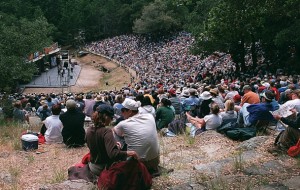 MARIN COUNTY
Ending a 30-year run, director John Dunn bids adieu to Marin's Mountain Play with a robust production of The Music Man. Dunn helped returned the summertime Mountain Play to its standing as a Marin institution. Some of his memorable moments include bringing a live cow — borrowed from George Lucas — onstage for Fiddler on the Roof, and having a plane fly overhead during The Wizard of Oz trailing a banner that read "Surrender Dorothy." Bravo!
EAST BAY (ALAMEDA COUNTY & CONTRA COSTA COUNTY)
In just 24 hours, 15-year-old St. Joseph Notre Dame High School student Isabela Reid created a three-minute film that went on to become a best cinematography nominee in the California Independent Film Festival's Iron Filmmaker Contest. Filmed in Alameda's Franklin Park, "Home Sweet Home" follows the trials and tribulations of an abandoned stuffed animal. "Home Sweet Home" has also been selected for a screening at the Sapporo International Short Film Festival in Japan. Organizers of the Iron Fillmaker Contest had assigned the theme "There's No Place Like Home" to all 30 competitors and gave them exactly 24 hours to write, cast, shoot, edit, and submit their three-minute movies.
(Chef's Market image courtesy of napavalleyregister.com; Mountain Play image courtesy of marinij.com)