More people will qualify for home loans, and at lower interest rates, thanks to recent policy changes by several U.S. credit agencies.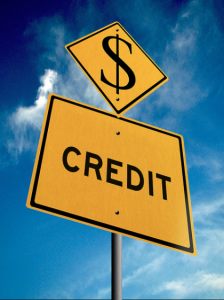 Fair Isaac Co.'s FICO credit-scoring system garnered top headlines last week with the news that medical bills and paid-off debts would no longer be counted against consumers in computing their FICO scores. But other credit agencies have also eased their reporting rules in recent months.
The net result will be higher credit scores — perhaps an additional 25 points, Fair Isaac said — enabling some homebuyers to qualify for a loan that otherwise would have been out of reach or at a higher interest rate.
"This move will ultimately make a real difference in the lives of millions of Americans, who have been shut out of the housing market or forced to pay higher mortgage interest rates because of flawed credit scores," Steve Brown, president of the National Association of Realtors, said in a statement. "Since the housing crash, overly restrictive lending has been the greatest obstacle to home ownership."
The change follows a recent study by the federal Consumer Financial Protection Bureau that showed that both paid and unpaid medical debts were unfairly penalizing consumers' credit ratings. An estimated 64 million Americans have a medical-collection item on their credit reports, according to Nick Clements of MagnifyMoney, a personal-finance website.
Two of the nation's biggest credit bureaus also recently changed their credit-reporting policies.
Both Experian and TransUnion have added verified rental-payment data into credit files, to be used to compute a consumer's credit score when applying for a mortgage and other type of loan. Experian said the change especially favors consumers with little or no credit history, and a TransUnion study showed that including rental data raised credit scores by 10 points or more for 20 percent of renters.
Together, the changes at Fair Isaac, Experian, and TransUnion could make a noticeable difference in Northern California real estate markets.
Bay Area residents have some of the highest credit scores in the nation, but buyers face added loan pressures here because home prices are far above national averages.
TransUnion recently revealed that the San Jose-Sunnyvale-Santa Clara metro area is tied with the Minneapolis-St. Paul area for the highest percentage of "A" credit scores in the United States, with 23.5 percent of its residents scoring between 900 and 990 on the VantageScore rating system.
The San Francisco-Oakland-Fremont metro area had the second-highest percentage of "A" scores — 22.9 percent.
But looking at the VantageScore numbers by another metric shows the challenges still facing homebuyers here: Residents of the San Jose metro area collectively have an average score of 700 on the 501-to-990 scale — a low "C" grade in terms of credit worthiness. San Francisco metro area residents have an average score of 696 — a high "D."
Those numbers show how even in a high-scoring region like the Bay Area, plenty of consumers — and potential homebuyers — will benefit from increased credit scores.
(Image: Flickr/401(K) 2012)