In California, we take movies seriously. Just ask any of our luxury agents who have listings with one-of-a-kind screening rooms, or buyers who won't settle for less than the ultimate viewing experience from the privacy of their homes.
While Californians won't be heading to theaters anytime soon under shelter-in-place orders, lavish home cinemas are making a splash as the next in-demand luxury amenity. According to Forbes, "the trend is growing so fast that real estate agents are finding buyers expect the luxury amenity in all new builds."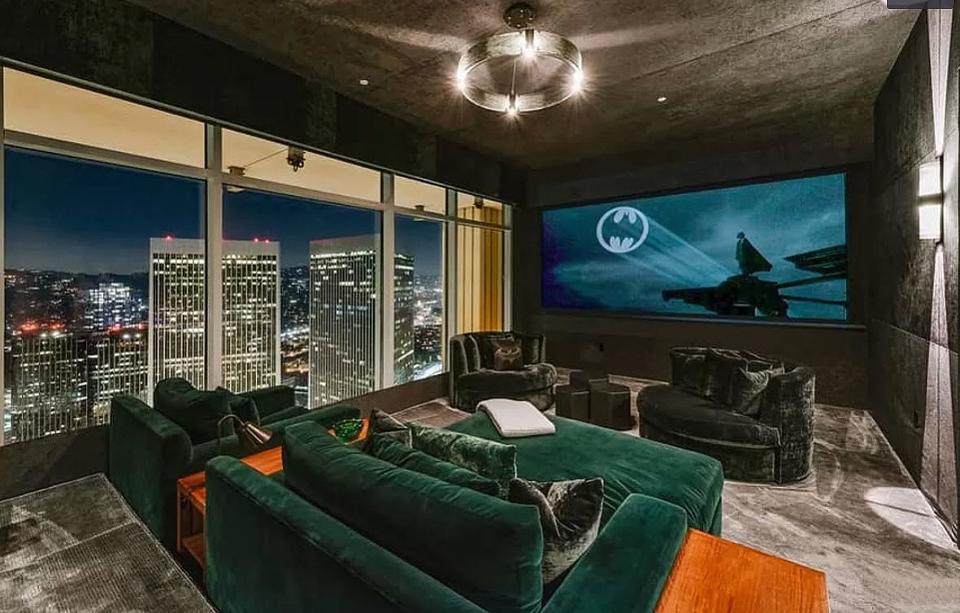 "The home theaters are the main components in a luxury sale right now," Compass agent Aaron Kirman told Forbes. "People love that escapism, and it's been one of the main features for years, but they have certainly gotten bigger and better, and the money that people are spending on them is outrageous. What we are seeing as a trend is that people want to make their theaters more informal and make it super loungey."
And the closure of theaters and entertainment venues under quarantine regulations could mean this trend is here to stay.
"With the current quarantine and what are sure to be long-lasting consequences to entertainment venues such as movie theaters, I predict the already popular media rooms of high-profile homeowners will become an even more important facet of luxury homeownership," Compass agent Greg Holcomb said.
Aside from plush seating, what can one expect from a state-of-the art spread? Holcomb, who co-lists Penthouse 40 with Cassandra Petersen, says the screening room at the residence is one of "the most deluxe" he's encountered in his prolific real estate career.
"The owner turned the former formal dining room into a soundproofed luxury theater complete with automated drapes, raised seating, a retractable projection screen and a massive mounted state of the art digital television," Holcomb said. "The sound system is top-notch and no price was spared in realizing this visionary entertainment space."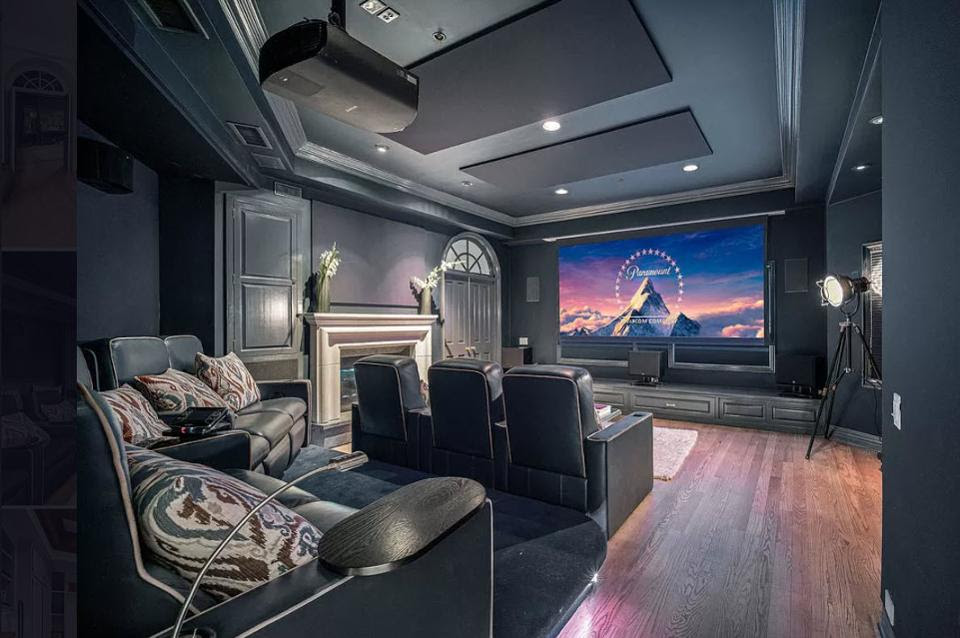 An impressive home theater is one of the luxury amenities at 16388 Shadow Mountain, Pacific Palisades, listed by Steve Sawaii and Andrea Pilot. "This magnificent Mediterranean villa, currently owned by a Hollywood producer, offers expansive ocean view grounds and a stunning private screening room," wrote Forbes.