Across the majority of Los Angeles communities, median home prices increased again in July with the overall increase averaging about 4 percent compared to last year. Some communities in Mid City, Los Angeles saw even stronger increases in median home prices as sales of higher-priced homes picked up again. In contrast, some of the more affordable Los Angeles communities saw relatively lower price growth as affordability constrains many would-be buyers.
The number of homes sold in Los Angeles communities continued to show some improvement from the winter lull, though some areas on the East Side and in the North San Fernando Valley saw relatively stronger slowdown in sales. West Side communities generally recovered from the slow spring.
The strongest gain in sales was among homes priced between $1 million and $2 million, with generally most communities seeing the growth. Lower priced sales are again facing lack of available inventory after a period of more availability earlier this summer. Sales of homes priced above $2 million also bounced back from a hesitant start to the year and are generally trending in line with last year's numbers.
The pace of sales continued to improve, and homes generally sold in 30 days, which is only five days slower than last year's 25 day median. Nevertheless, East Side and communities northeast of Downtown Los Angeles saw a relatively larger increase in days on market compared to last year. East San Fernando Valley saw swifter sales than last year, as did Malibu which continues to recover from the post-fire slowdown.
Buyers are being encouraged by lower mortgage rates, though that's not their main concern at the moment. It seems that buyers are relatively more constrained than last year, but their optimism has improved from earlier this year. Buyers signed a solid number of contracts in July, suggesting August will be another solid month for Los Angeles housing market activity.
Click here to see more Los Angeles region market statistics for July.
BEVERLY HILLS – HOLMBY HILLS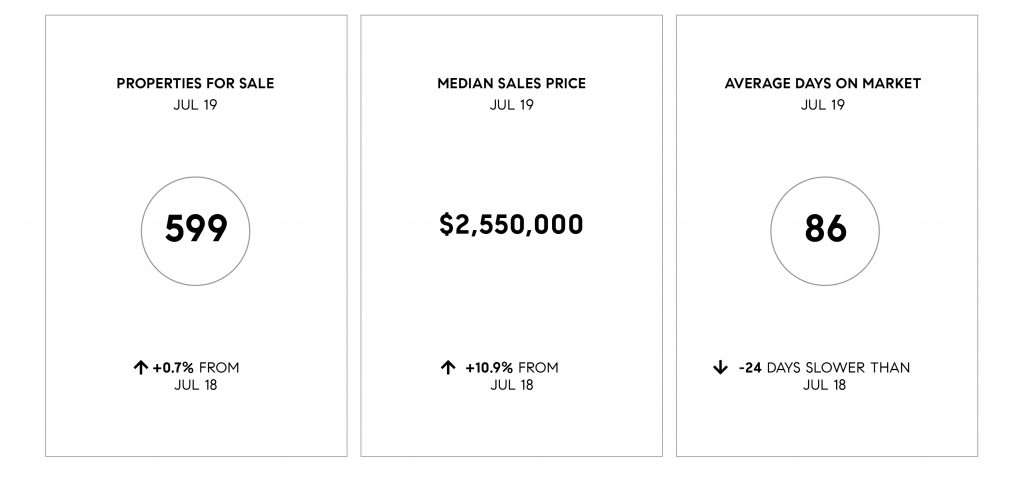 ---
BRENTWOOD – SANTA MONICA – PACIFIC PALISADES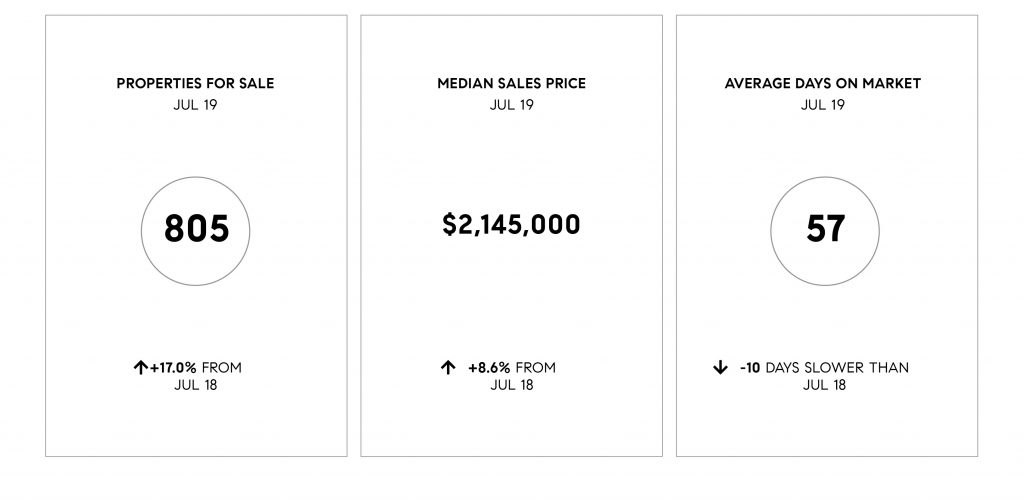 ---
HOLLYWOOD HILLS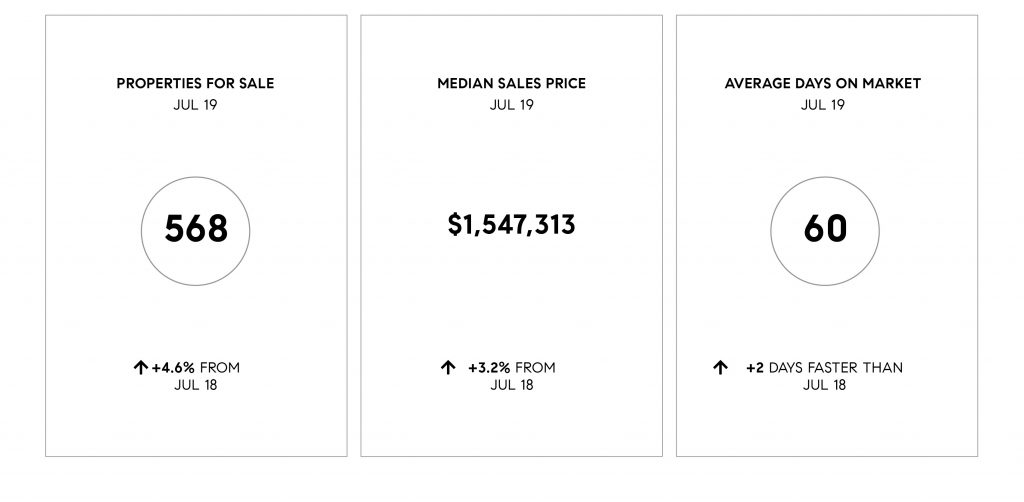 ---
MALIBU BEACH COMMUNITIES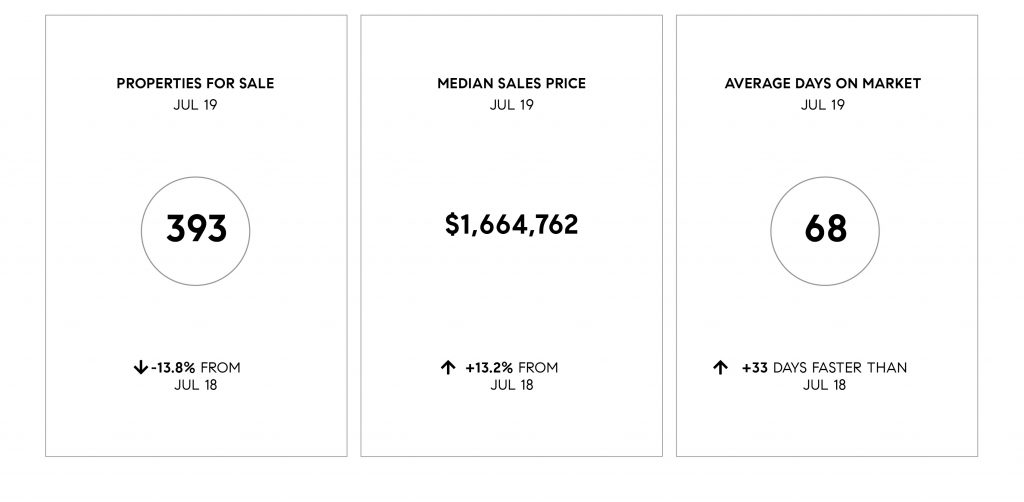 ---
SILICON BEACH – MARINA AIRPORT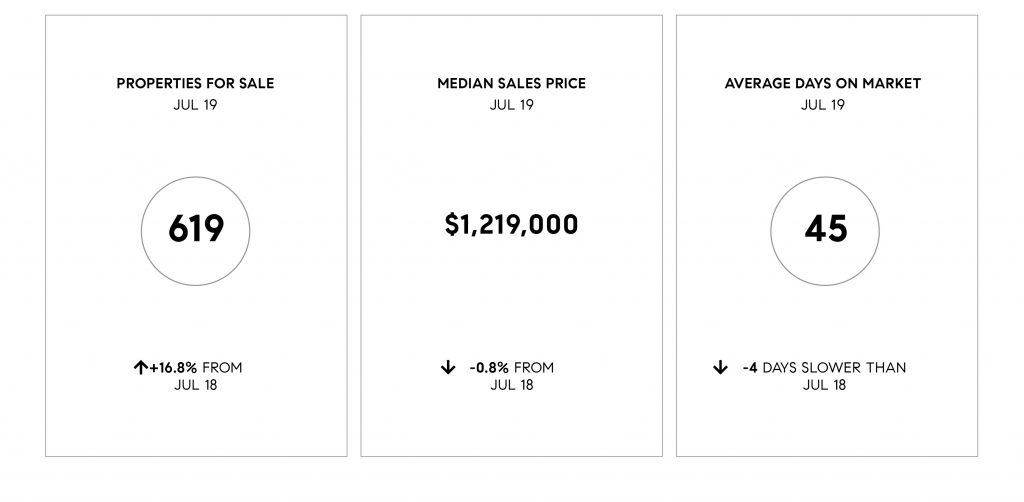 ---
SUNSET EAST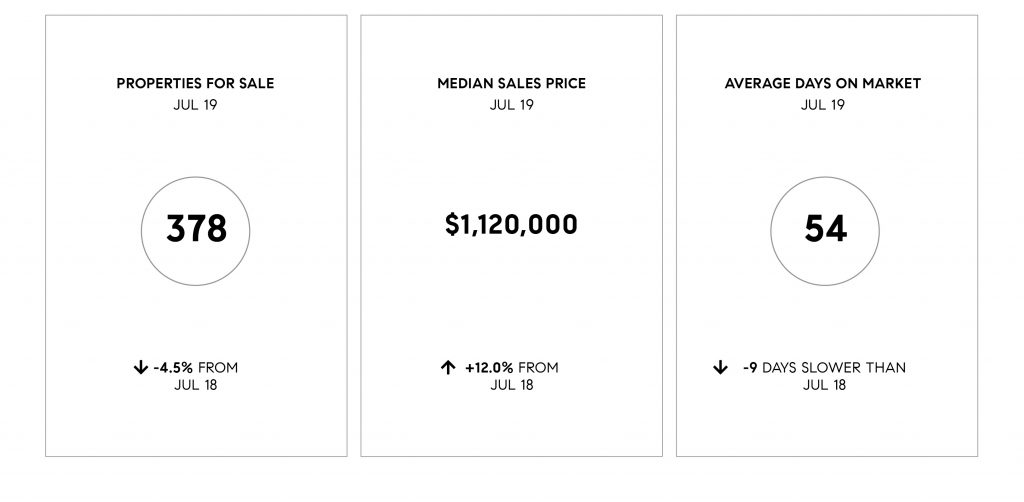 ---
WEST LA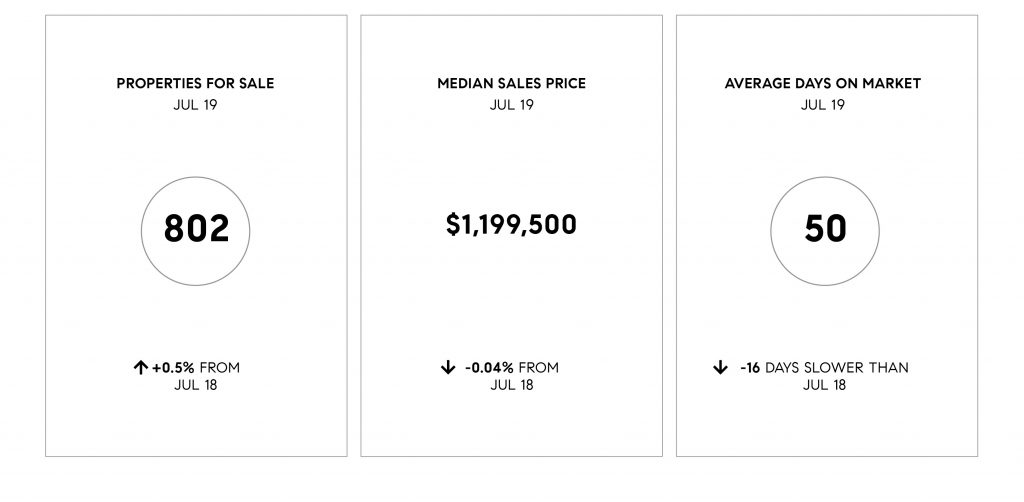 ---
WEST SIDE CENTRAL / MID-CITY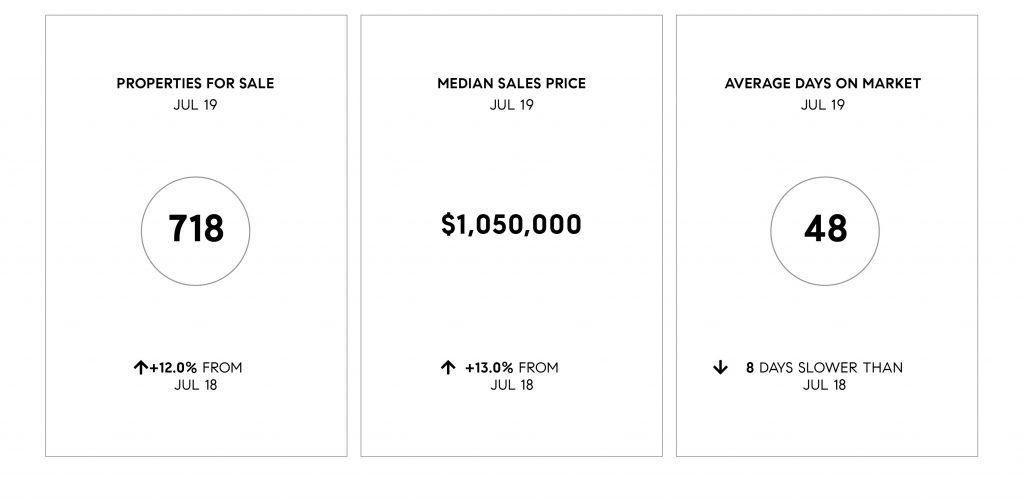 ---
BALDWIN HILLS
---
SOUTH LA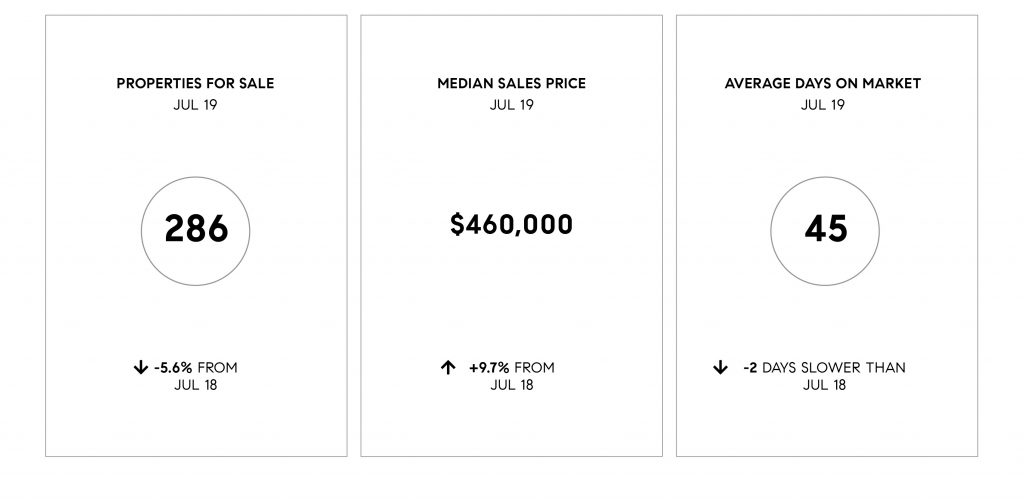 ---
EASTERN CITIES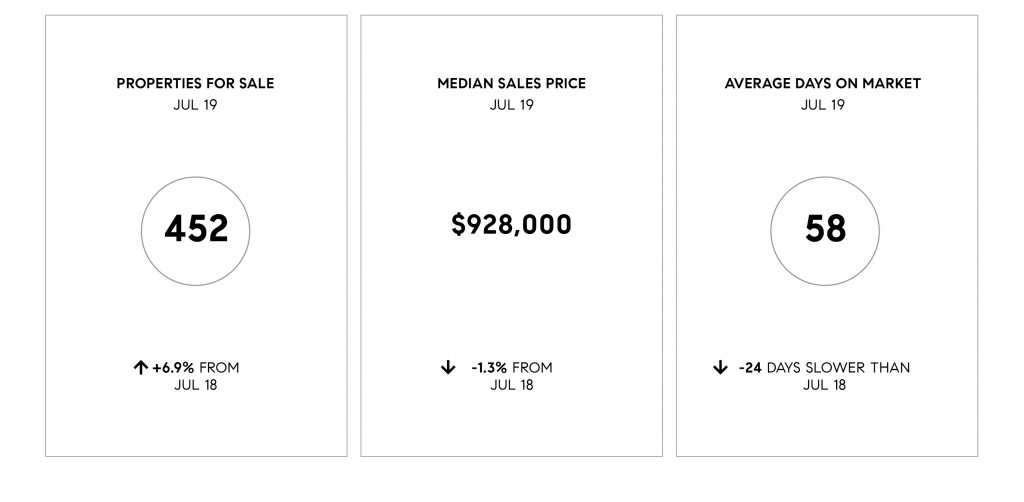 ---
FOOTHILL COMMUNITIES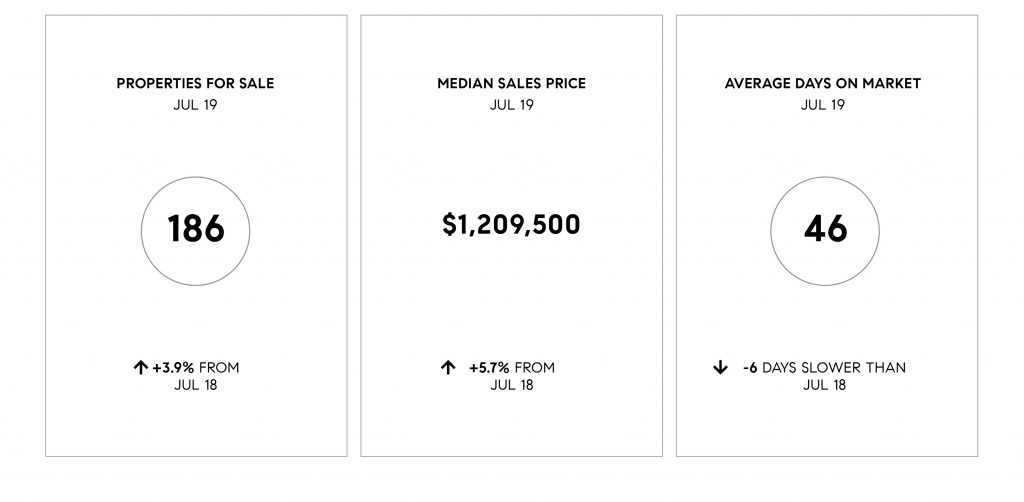 ---
GREATER PASADENA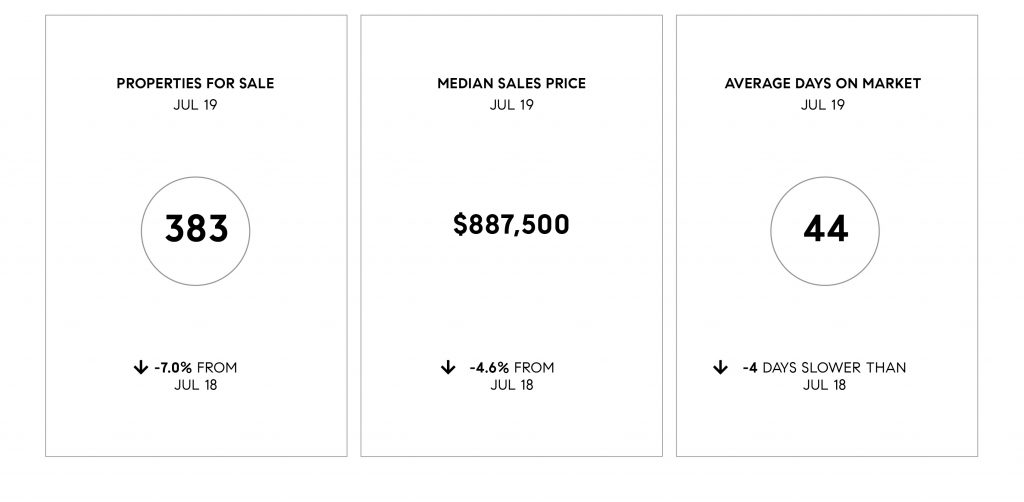 ---
SOUTH OF 210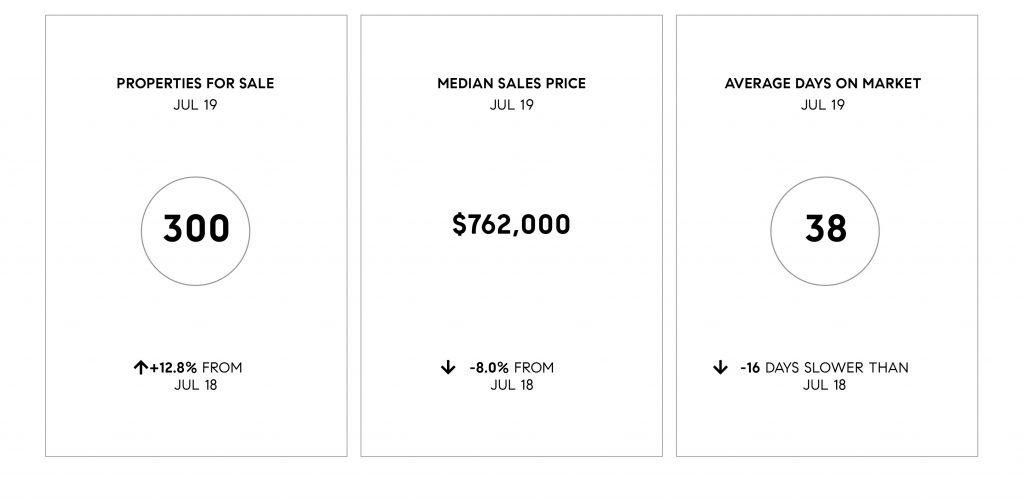 ---
EASTSIDE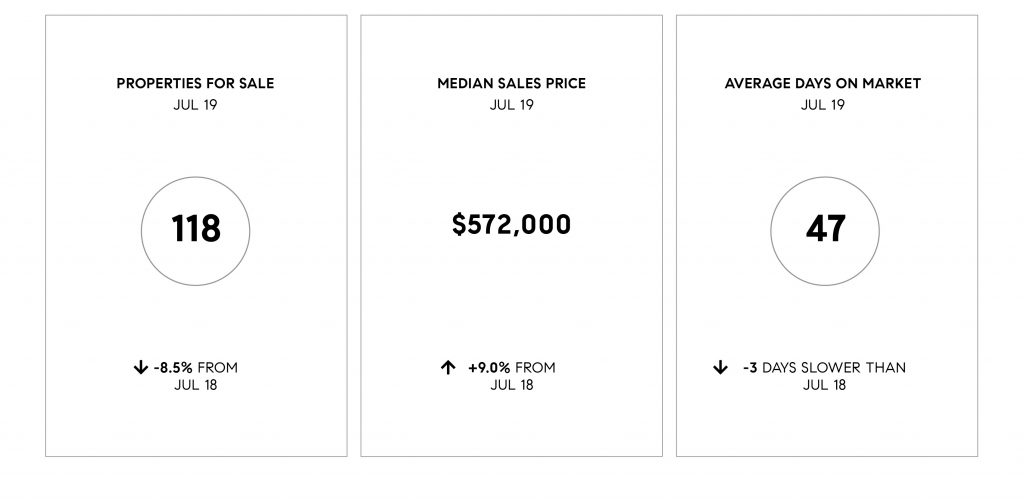 ---
NORTHEAST LA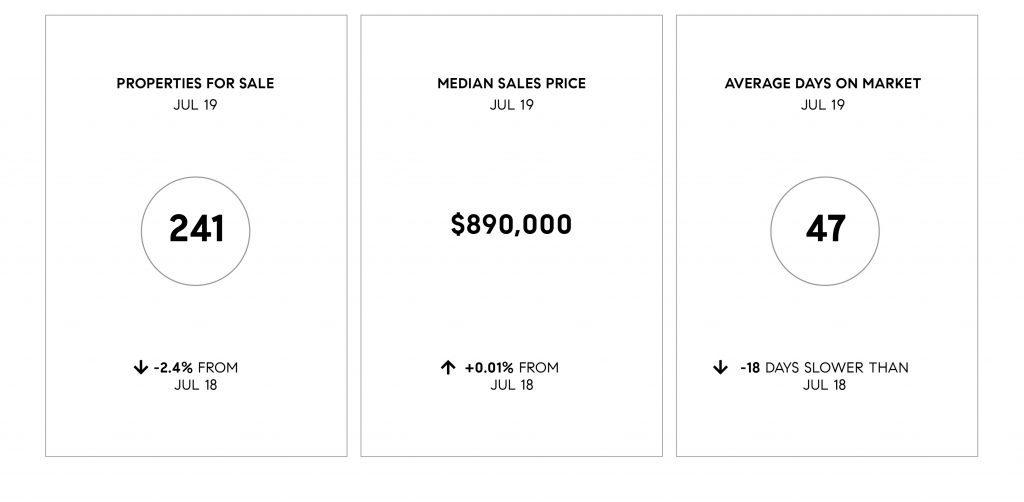 ---
DOWNTOWN LA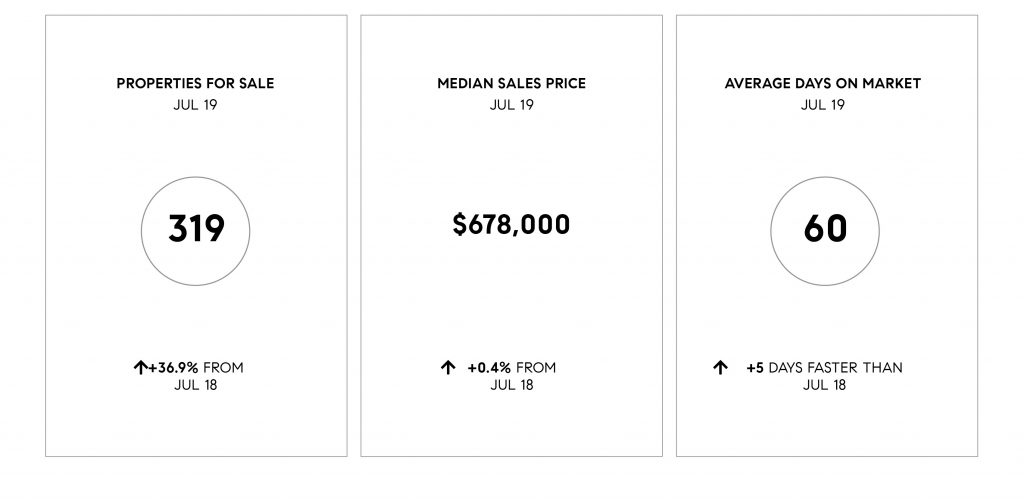 ---
EAST VALLEY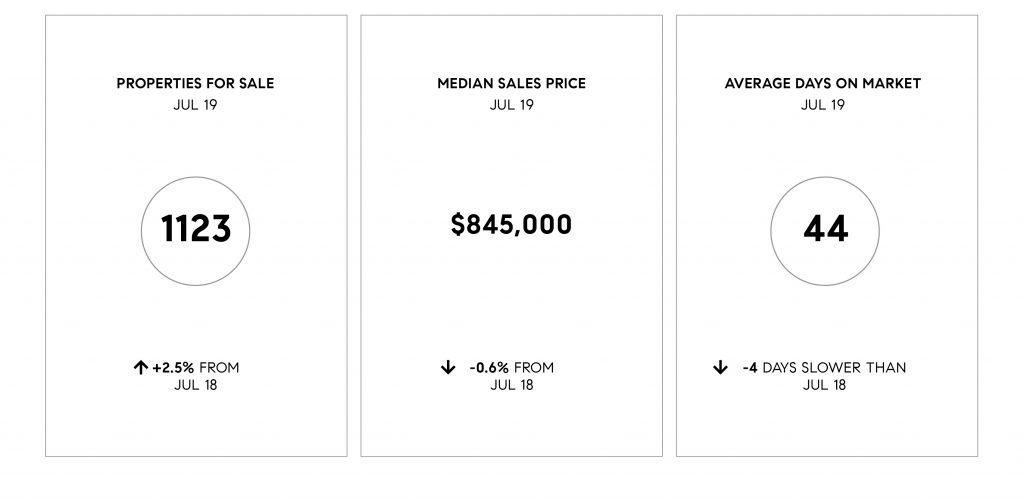 ---
NORTH VALLEY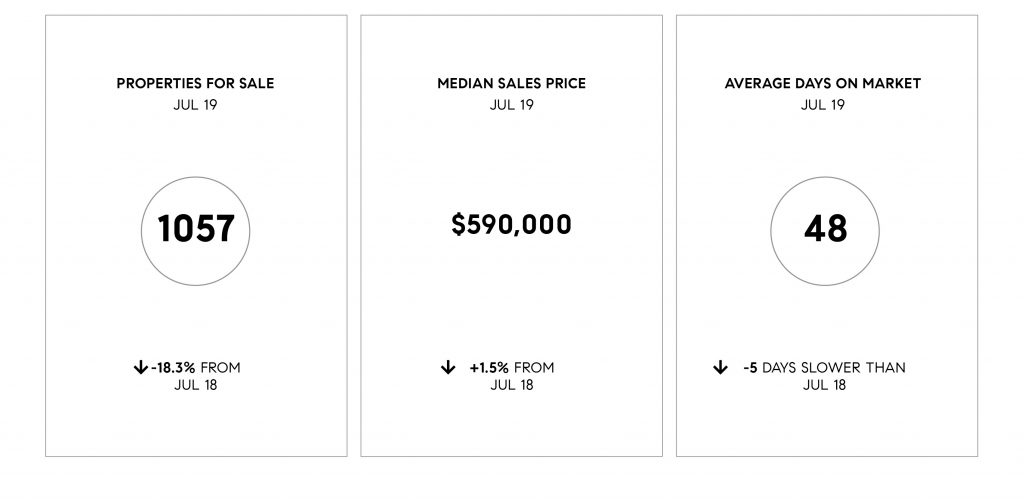 ---
WEST VALLEY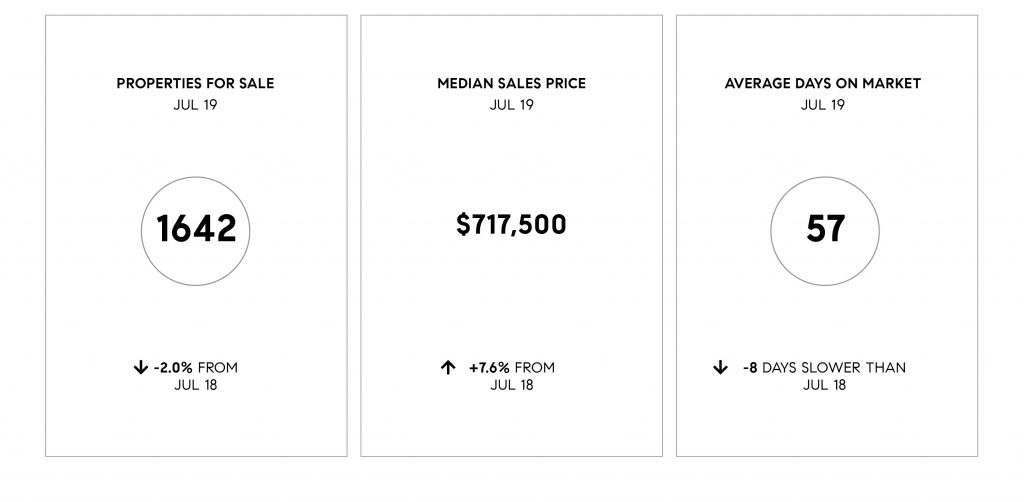 ---
SOUTHBAY WEST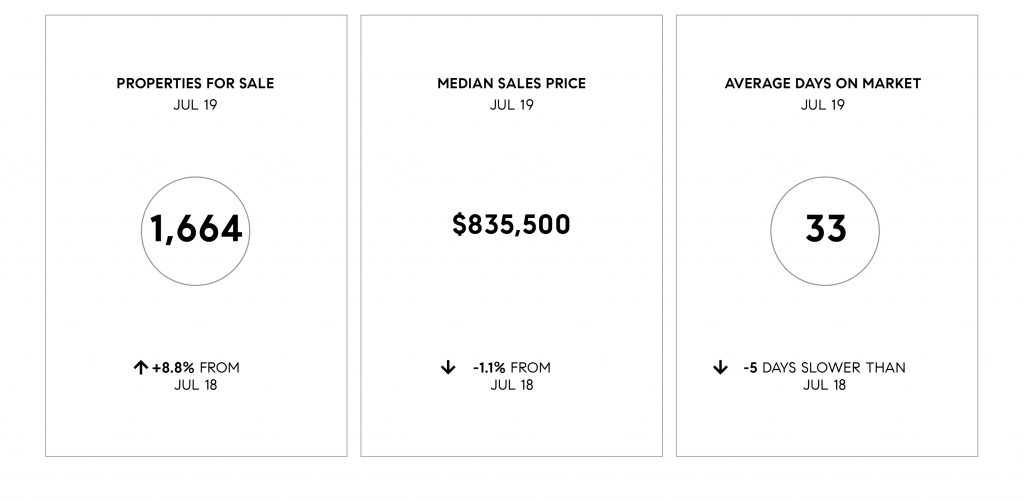 ---
DTLA SURROUNDING AREA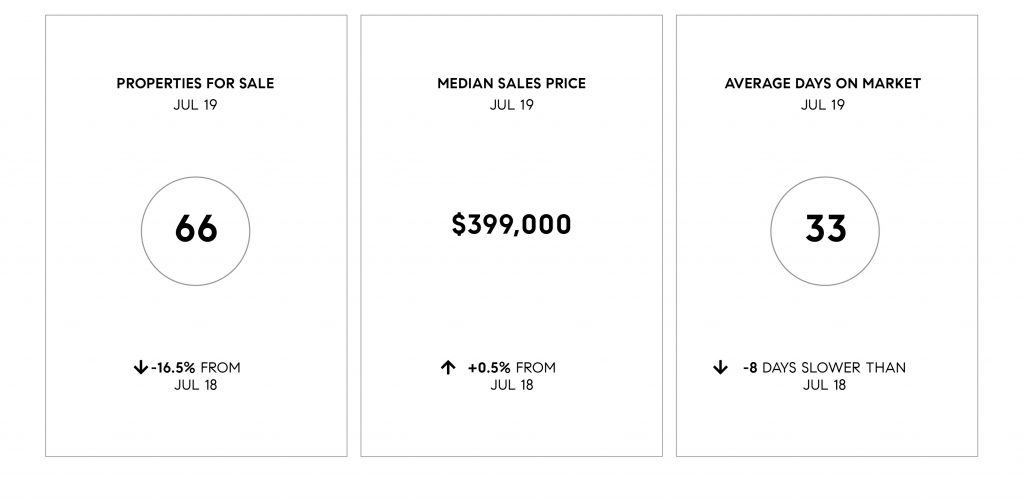 ---
HARBOR / SAN PEDRO
---
SOUTHEAST LA / GATEWAY CITIES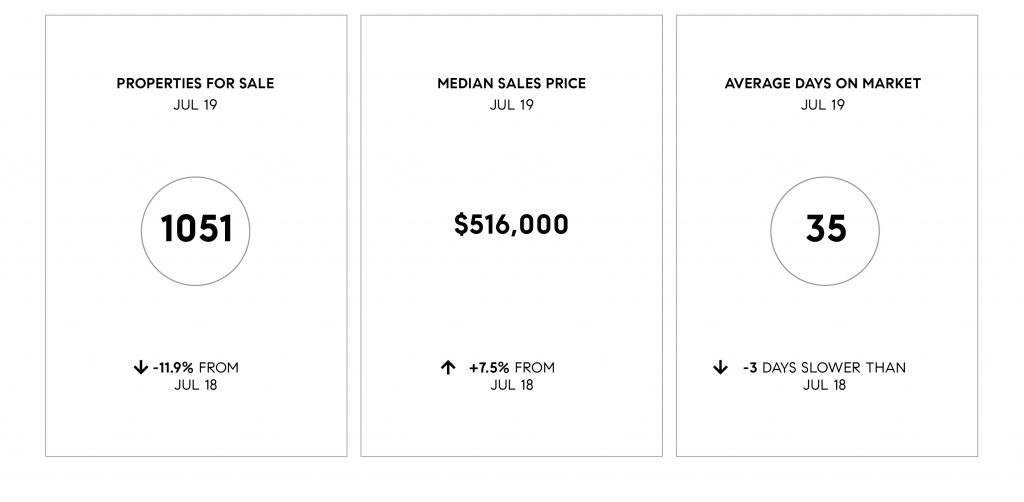 ---
SAN GABRIEL VALLEY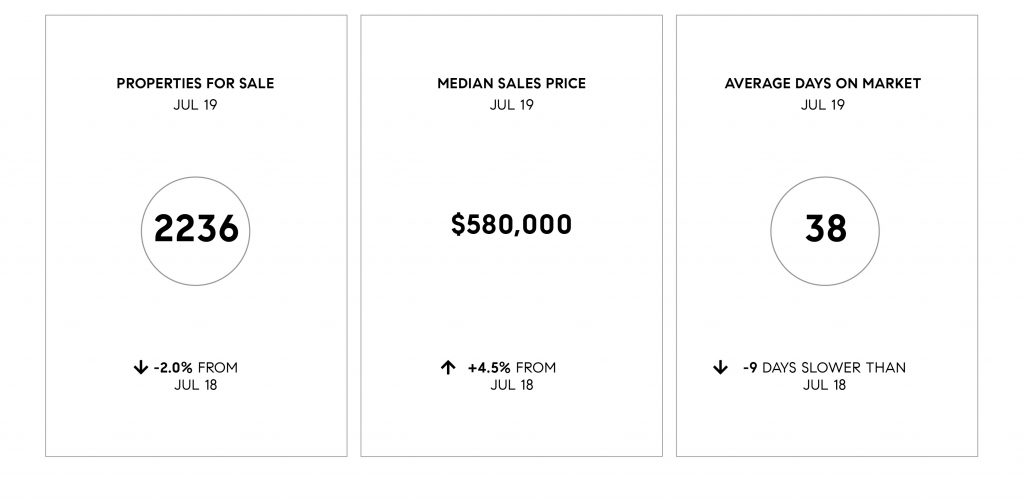 ---
NORTHWEST COUNTY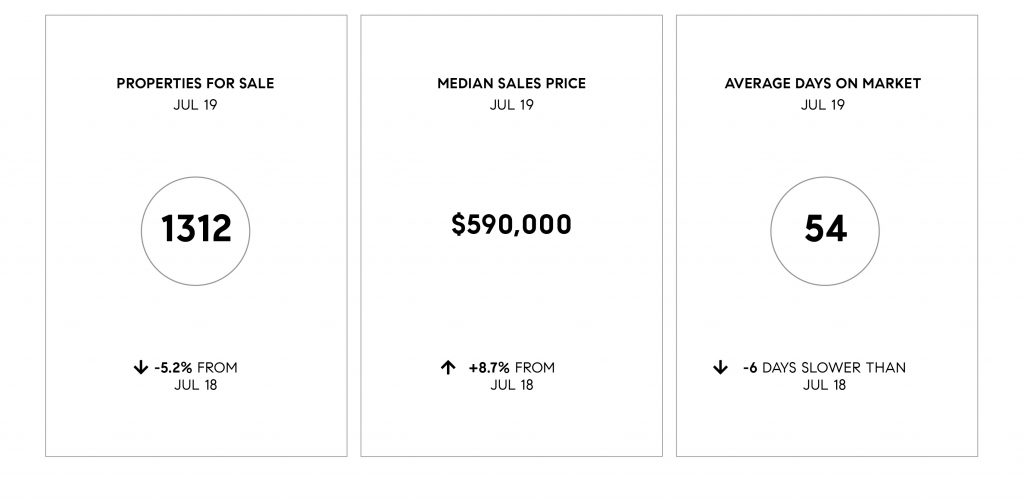 ---
ANGELES FOREST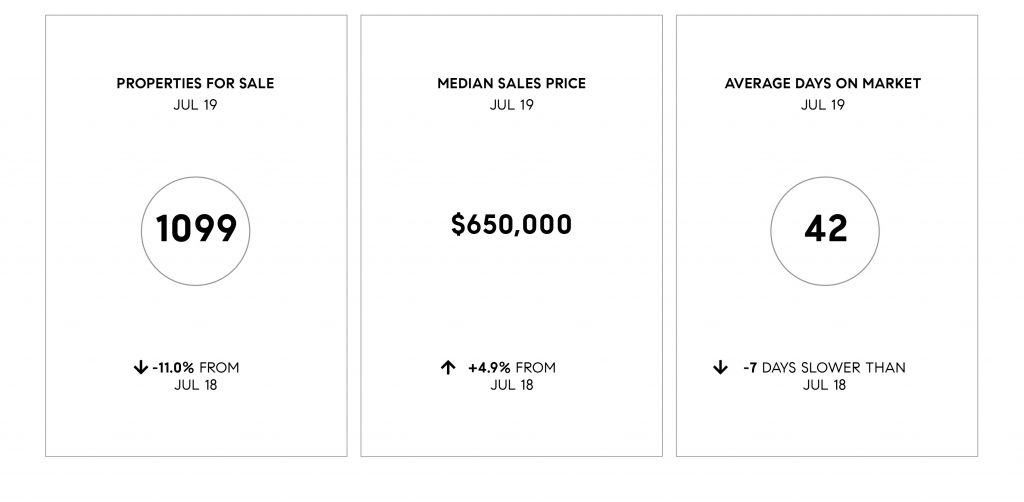 ---
ANTELOPE VALLEY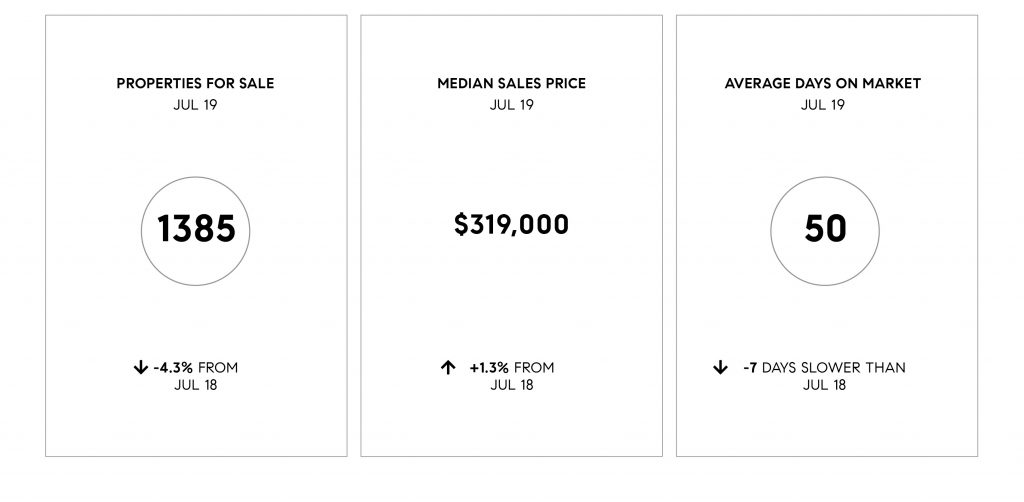 ---
POMONA VALLEY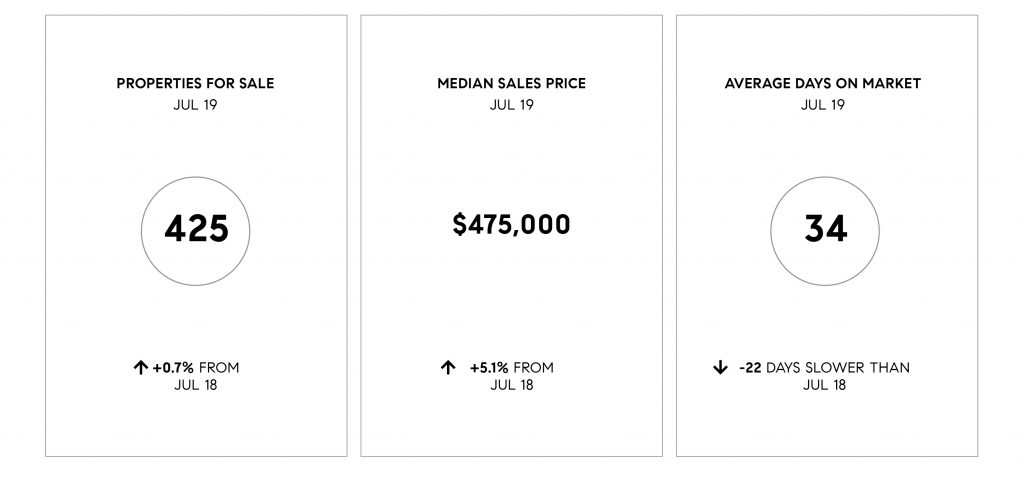 Click here to see more Los Angeles region market statistics for July.