For the first time in its 70-year history, Trinity Properties sold a multi-family property–a portfolio of 15 in all.
Company founder Angelo Sangiacomo began buying and developing multi-family and commercial properties across San Francisco in the 1950s. He steadily built a real estate empire, purchasing and building properties that spanned all sizes and every desirable neighborhood. At his highest point, Mr. Sangiacomo became the largest single owner of multi-family units in all of San Francisco, owning thousands of units by the early 2000s. .
As the company grew, so too did its objectives. Before his passing, at age 91 in 2015, Angelo Sangiacomo cemented his legacy with Trinity Place, a 1,900-unit development on the corner of Market and 8th Streets. This project was decades in the making and is now a landmark property that exemplifies Mr. Sangiacomo's will and determination to build much-needed housing in a notoriously challenging city.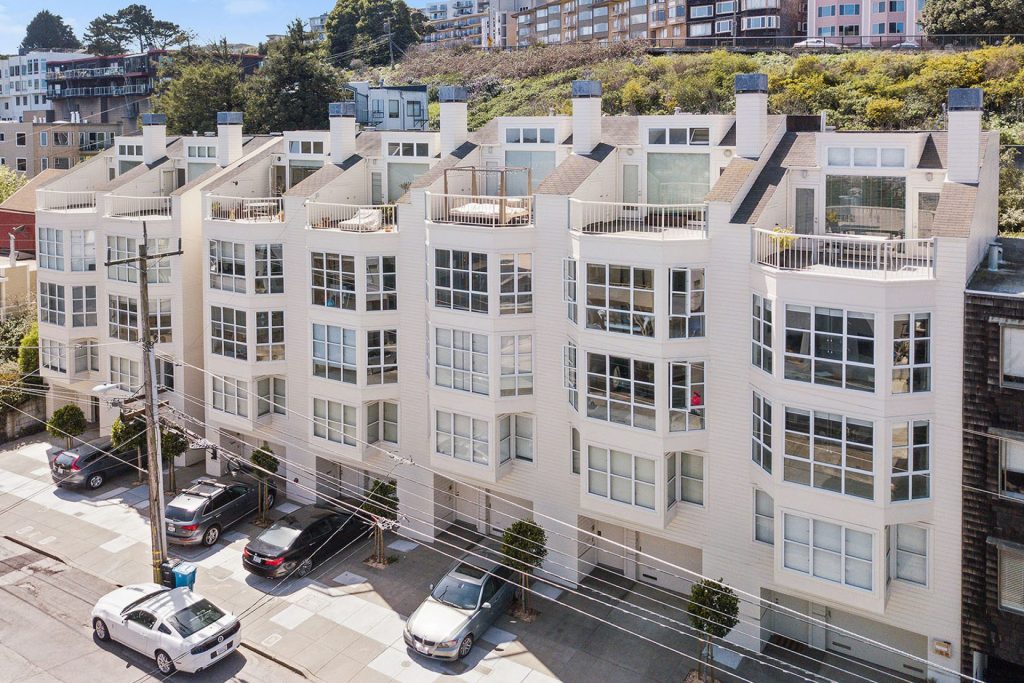 Since the development of Trinity Place, for purposes of creating efficiencies, the company set out to identify a select group of potential building sales candidates to achieve this goal. Beginning in 2018, Trinity Properties released a 174-unit 15 property collection to the market.
Most of the 15 properties were commissioned by Trinity and were designed by famed architects to exude the tastes and eccentricities of Mr. Sangiacomo. His signature preferences included fireplaces in every unit, ample views, abundant parking, and above all else, efficiency in design. Trinity apartments are designed to maximize space and natural light, with no attention to detail spared.
Trinity enlisted Steve Pugh, President of Compass Commercial, for the disposition of the portfolio. Marketed as individual investments, due to their wide-ranging size and location, the properties were instantly recognized by the investor market as a rare opportunity to pursue the ownership of never before marketed assets designed and built by one of San Francisco's most recognized real estate moguls.

An aggressive nationwide marketing campaign resulted in interest from both national cultural institutions and local investors alike. With all properties attracting multiple offers, local knowledge ultimately won out. Throughout 2018 and into 2019, the properties were purchased by a myriad of local San Francisco investors–including one 4-property portfolio purchased by San Francisco's largest multi-family investment group, Veritas Investments.
Notable sales range from a Pacific Heights jewel box triplex at 2110 Baker St, to 320 6th Ave, a six-unit building which housed the original Trinity main office, to 845 Pine St, an 18-unit building delivered half vacant, to 333 Bay St, a mixed-use steel and concrete building with bay views and a ground floor credit tenant. Of note, two buildings in the portfolio sale, 668 Grand View Ave. and 575 27th St, built in the 1980s, were not rent-controlled.
As a whole, the portfolio sold for $564 per foot and $534,713 per unit. In a market weakened by the prospect of Prop 10 and rising interest rates, during the time of sale for the majority of the properties, the portfolio traded with an average CAP rate of 4.4% and GRM of 16.4–both beating market averages.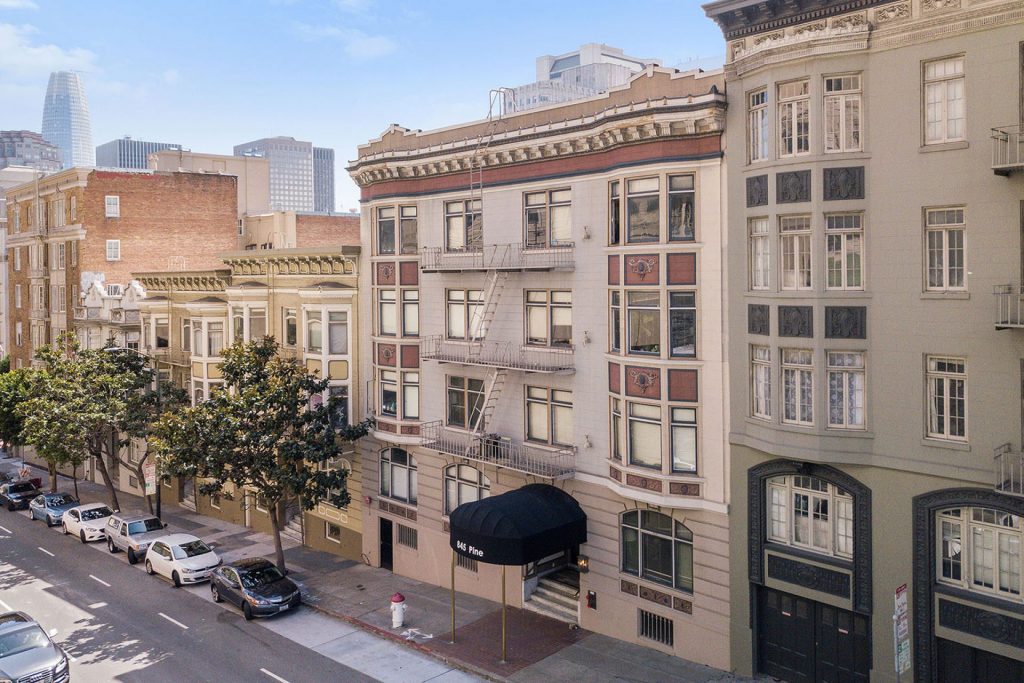 About Compass Commercial:
Compass Commercial formed from combining the real estate platform Compass (founded in 2012) with California's largest privately held real estate brokerage, Pacific Union International, along with Paragon Commercial Real Estate Group, Alain Pinel Investment Group, Partners Trust, Gibson International, and John Aaroe Group (JAG). With commercial offices in New York, Boston, Atlanta, Miami, Chicago, Aspen, Seattle, San Francisco, and Los Angeles, Compass provides the most recognized commercial talent in the industry and the first of its kind.
Compass Commercial was the #1 brokerage for San Francisco multi-family sales in 2018.