Native American Heritage Month, also known as 'American Indian and Alaska Native Heritage Month', is recognized throughout November and honors the traditions, powerful impact, resilience and strength of Indigenous communities. This month also serves as a reminder to reflect on our collective history in America and the importance of land and preservation. Year round, we have the opportunity to honor Native people by reading books and accessing media from Indigenous authors and artists, elevating Native American voices and supporting Native-led organizations and businesses.
A huge thank you to our incredible Indigenous@Compass leads – Sammye Walton, John Carman and Stephen Wondolowski. Indigenous@Compass is an inclusive employee and agent community, where Indigenous people and our allies can come together to build community, leadership, employee enrichment, and cultural preservation.
Check out our spotlights below featuring Compass employees and agents who celebrate, honor and preserve their Native cultures and traditions year-round:
---
Megan Micco, Broker Associate
Tribe: Seminole Nation of Oklahoma, the Choctaw and Mvskoke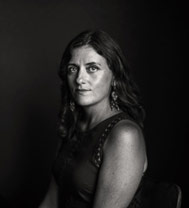 "Compass openly celebrates the diversity of its employees and realtors by sponsoring special interest groups and activities for African Americans, Women, Indigenous people, the LGBTQ+ community, and many others. Working with an organization that gives voice to historically disempowered people and acknowledges the legacy of the stolen lands from which we make our living makes Compass stand apart from every other brokerage I've encountered.
Home ownership is something that was often not historically available to communities of color. Through redlining (lending prohibitions) and other overt structural racist policies, these disadvantaged communities have suffered multi-generational impacts on their ability to build wealth through property ownership. I refer to myself as a 'success architect' and I take that mission very seriously. Through my work with single women and communities of color, I am working to change that historical narrative.
As an enrolled tribal member of the Seminole Nation of Oklahoma and the Choctaw and Mvskoke tribes of Oklahoma, Native American philosophies are the underpinning of my cultural values. These values promote harmony, ecology, healing, and community. As the foundational basis of my real estate practice, I think in terms of those pillars and the indigenous Seventh Generations Principles. I educate clients about the value of restoration versus replacement and emphasize preserving old buildings to survive multiple generations. I leverage sustainable listing preparation processes that reduce waste and I'm always helping clients think about the lifelong wealth building benefits of home ownership. While I'm glad Native Americans are acknowledged in this month of November, I make it a daily practice to embody the values of my ancestors and work tirelessly to improve the lives of not just my clients, but all our descendants."
---
Stephen Wondolowski, Sales Manager
Tribe: Kiowa Tribe of Oklahoma
"As a Sales Manager, I am constantly interacting with agents on many different levels. In my own office, being myself is how I connect with my agents and being open, honest, and authentic helps them reciprocate towards me. Once these "shields" are down, we are able to communicate quicker and easier towards our mutual goals. I am also able to contribute on a regional level through Coaching Compass CORE and other regional programs where I find it is just as important to bring my entire self, including my heritage and family to our sessions. Opening up those personal aspects of my life early and often helps to engage people and encourages them to do the same.
I would like to shout out John Carmen who is in the Indigenous@Compass group with me. He is also a Sales Manager in Northern California and has many years of experience. His example of being authentic when demonstrating his opinions have helped me in my role, and his ability to be empathetic to his team and everyone is admirable.
Growing up in an area that did not have many Native Americans, I found myself as the one that had to educate my friends, classmates, and teammates about Native American culture. With Native American Heritage Month, there is a national push to call attention to the culture, traditions, and achievements of the nation's original inhabitants and of their descendants. This helps dispel incorrect history and stereotypes as well as empower the Native youth to be proud of their heritage. I personally celebrate the contributions of our nation's first people throughout the month and try to carry that throughout every day of the year.
I always try to spend time with my family and especially my elders including my Grandfather, Great Aunt and extended family. This year we will be celebrating at the Santa Clara Community Center on Sunday November 13th at a Pow-Wow. My daughter Gia (3 years old) and son James (1 year old) will be receiving their Indian names from my Great Aunt Dorothy WhiteHorse who is the senior elder of the Kiowa people in Oklahoma. It will be great for her to come visit and celebrate with family as well as pass on traditions to the next generation."
---
Lisa Franqui, Agent Experience Coordinator
Tribe: Navajo Nation, Black Streak Wood People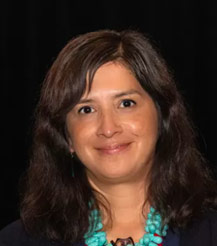 "When I walk through the door at Compass. I feel genuinely welcomed by my co-workers and customers. It's like an extended family and all ideas are shared. I have built a strong relationship with my colleagues.
I am heavily involved in my Native American culture all year round. I am on a National Native American Catholic Ministry board as Secretary, representing six states. We have our own prayer circle and work with youth and assist Elders with meals. Native events include making regalia, and jewelry, and attending Pow wows. I have traveled to my Navajo reservation as a marathon runner. I am happy to say that my niece was just crowned American Indian Center of Chicago Junior Miss Chicago."