Happy Pride! This month, we are celebrating living out loud! There is monumental power in being unapologetically yourself every single day, and inspiring and supporting others to do the same.
Pride Month in the United States is celebrated annually in June to honor the 1969 Stonewall Riots, which marked the beginning of a movement to protest and fight against discriminatory laws and practices against the LGBTQIA+ community. June is a reminder to continue to live authentically in our individuality as we honor the immense contributions the LGBTQIA+ community continues to make in our world.
Check out our blog post highlighting how agents and employees from the OUT@Compass Affinity Group!
---
How has your team helped you succeed at Compass?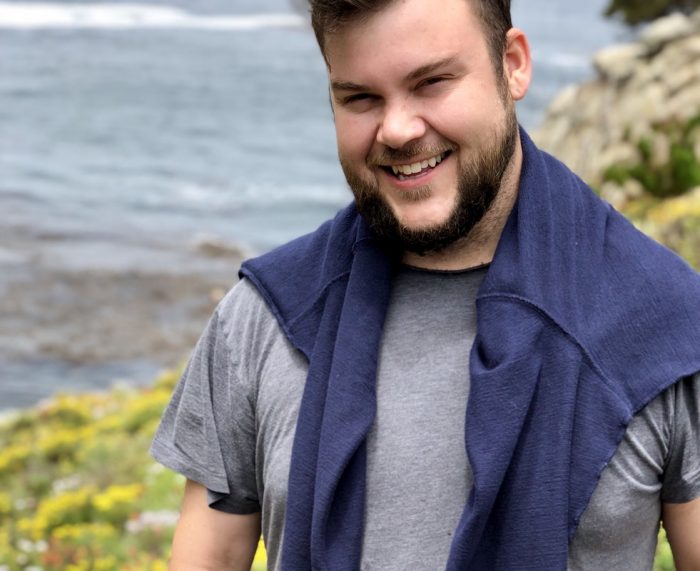 "My team is irreplaceable and somewhat unique. Taylor Wright, Crystal Franco, and Jessica Abughattas have made it through several acquisitions and have adapted to every pivot and corporate rebrand thrown at them. They consistently find new ways to delight our agents, add tremendous value to Compass, and make work a fun place to be. I wouldn't be here without them! Compass has given me space to be active in making it a workplace where anyone can truly belong. Through participating with the OUT@Compass group, coleading the NorCal Diversity Council and partnering with the various Affinity Groups we are putting diversity and equity into focus for the greater Compass community, and real estate industry."
— David Wurst, Marketing Manager, NorCal
---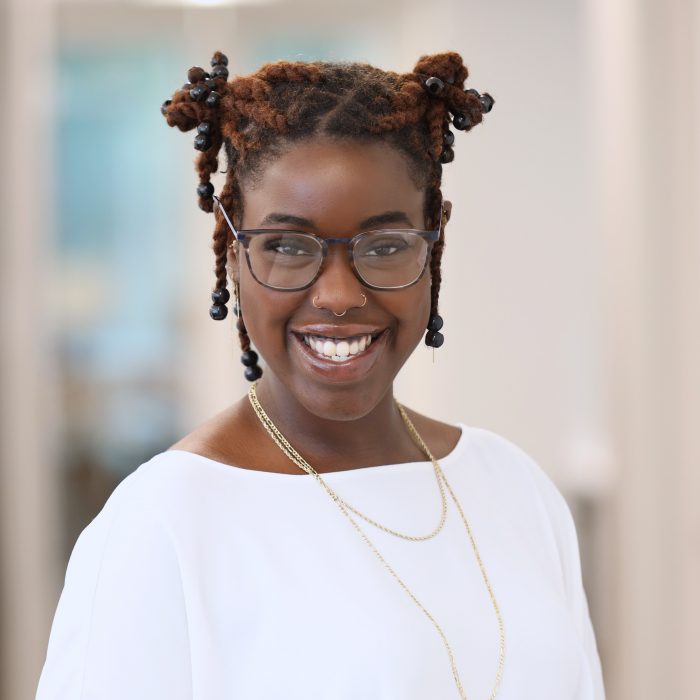 "My Office Administration team played a HUGE role in the launch of Black@ Compass Atlanta chapter. Not only were they stakeholders in the decisions made to get the ball rolling – they were also heavily spreading the word to the agents and employees to help build excitement. Without them, the event would not have been as much of a success as it was. This is my proudest achievement at Compass. It was also a huge achievement to be offered the position of Regional President for Women of Compass Southeast chapter."
— Cassy Pierre, Office Lead
---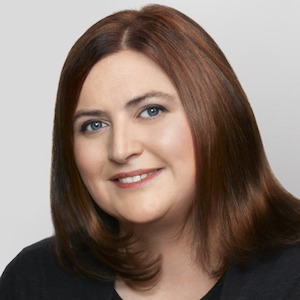 "The team of Sales managers in the Tristate New York region is rooted in collaboration and support. What makes this group so special is the love, wisdom and comfort they provide to each member of the team, and most importantly they challenge me to be the best version of myself and to show up each day as my truest self. My shout out is to Ken Scheff as he has always made me feel supported personally and professional and is a true friend. Ken inspires me everyday with his incredible knowledge in sales meetings and his ability to express himself and stand up for what he believes everyday. Showing up each day as one's true self allows Compass to be an environment where one is able to flourish, grow and create a space where we are free to share diverse thoughts and ideas. Creativity comes from the freedom to express who you are authentically."
— Elizabeth Ann Stribling-Kivlan, Senior Managing Director: Real Estate
---
How has Compass cultivated a culture of belonging for you? How does showing up authentically create a stronger, inclusive Culture at Compass?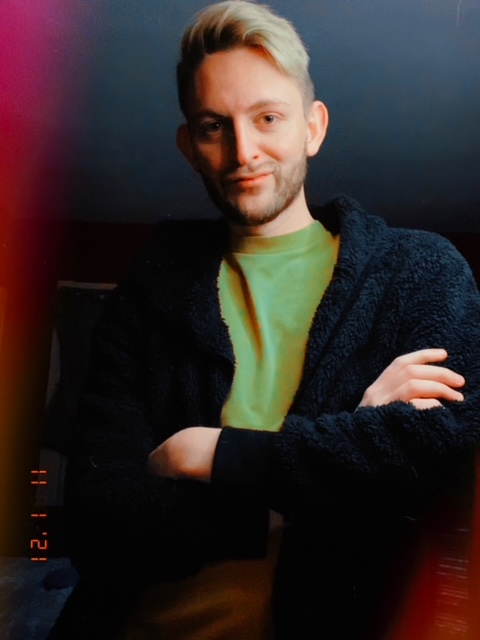 "I chose Compass because I felt an instant connection with everyone I've talked to in the interview process. From Adam Galper to Angelina Clemons, every single person let me shine and by myself. I was authentically myself and was praised for it. Compass, my team and my managers have continued to support me and show the utmost respect, and that is something really special to me. My favorite part is connecting with different people and getting to know their stories. I am surrounded by great, influential, bright people. It really does brighten my day!"
— Corey Simms, Office Administrator
---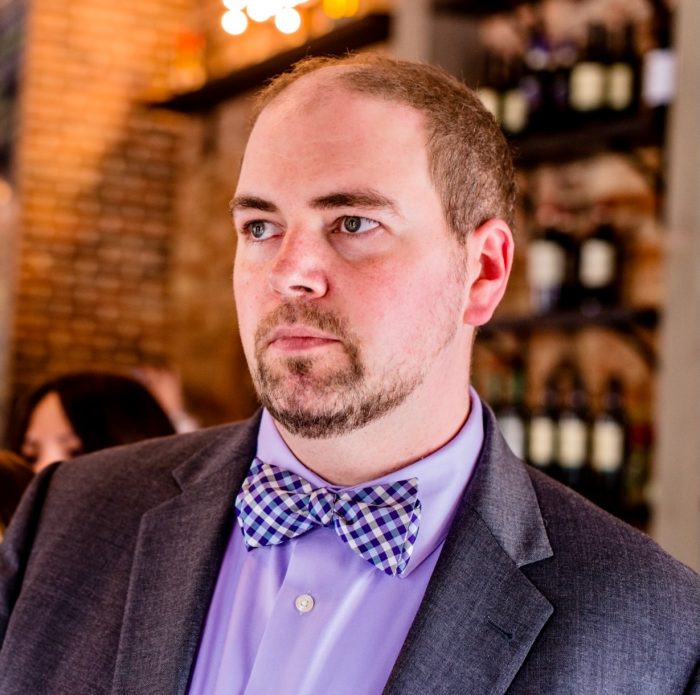 "When we are all allowed to be our authentic selves at work, new doors open to creative thought and problem solving. The sense of inclusion and psychological safety that you feel when you can be yourself is powerful and allows a more fluid path to collaboration, innovation and high performance. I believe in our mission to innovate and disrupt the real estate industry. During the interview process, I was particularly struck by the vision of our leaders and the importance of the company's values which we call Compass' Entrepreneurship Principles. Now that I am here, I love connecting with people – both on my teams and out in the business – who share common interests and goals outside of work. Part of what makes work fun is finding your own community."
— Justin Ayers, VP, Recruiting – Product & Engineering
---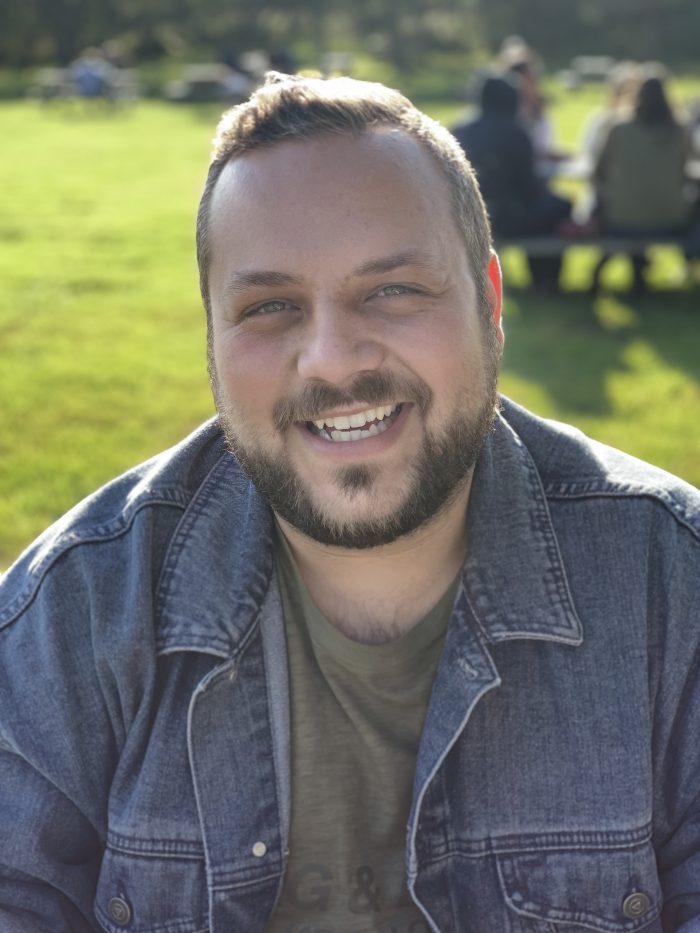 "Compass has allowed me to be my full authentic self at work. I know that I can express myself through what I wear, what I look like, how I identify, and even how I am feeling, like dancing around the office that day (yes, this actually happens!). At Compass, I have only ever been celebrated for being queer, and I know that really is such a special thing to find in a company. It is people like the amazing OUT@Compass community that make Compass so special! All of my teams are amazing, but my fellow OUT@Compass leadership team inspires me every day. Even when I am overwhelmed, Charvi Agarwal leads with pure excellence and makes me feel supported. I could not be more thankful to have a team of folks like Charvi, Jess Biever, Alexis Cullinane, and so many more who push me, keep me inspired, and help me be the best version of myself."
— Casey Keenan, Learning & Development Manager
---
What does Pride Month mean to you? How will you celebrate this year?
"This is my 8th pride month and for someone coming from Cameroon it's always a privilege to witness and be a part of this every year. Pride Month means a lot for me because it's the one month of the year that I can be unapologetically myself. I don't need to hide behind anything. Pride Month brings people together, allows them to love each other and to remember that life always gets better. Even when we can't see it."
— Cédric Tchante, Office Manager
---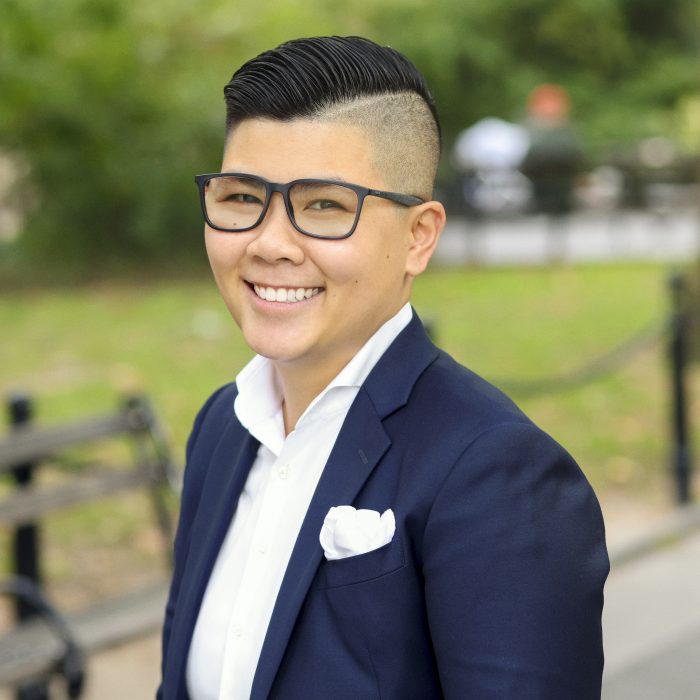 "I'll be celebrating my first year anniversary of being married to a wonderful, smart woman and my two adorable cats. Being unapologetically myself means freedom and the confidence to be another human being on earth without feeling different."
— Zhou Chen, Real Estate Agent
---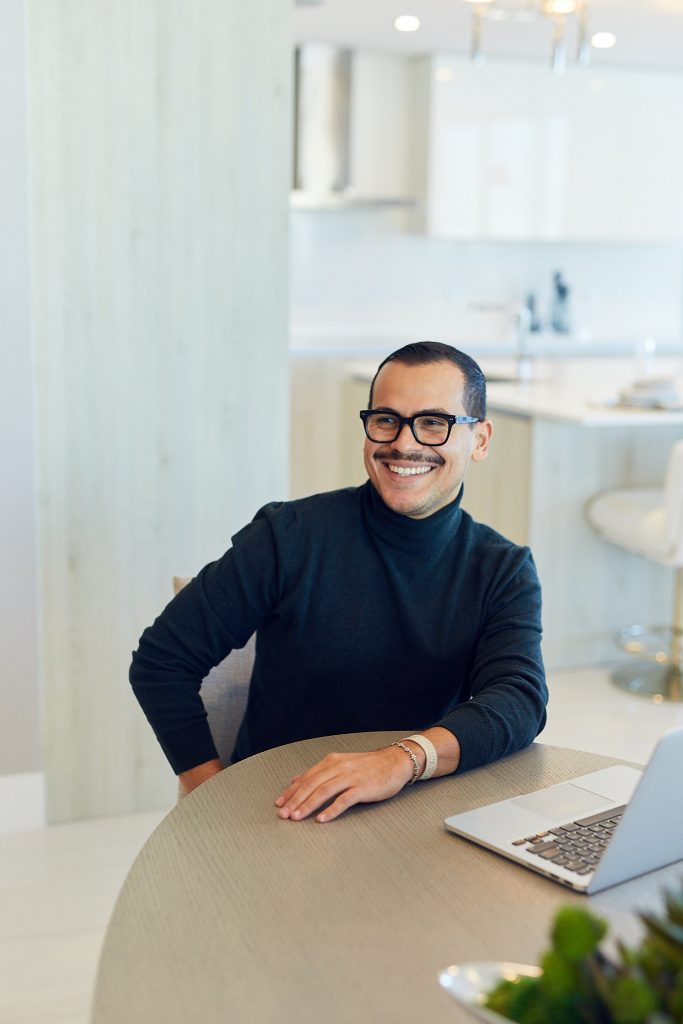 "Pride month reflects struggle, pain, triumph and accomplishment. The beauty of Pride is that it reflects meaning on an individual basis, but it ultimately reminds us of what it took to get here and yells to the world that we will not stand for lack of representation, we will not stand for discrimination, and we will not tolerate hate. Pride is about inclusivity, it's about celebrating life in its purest form without judgment. Pride gives us all a place at the table and reminds us that what we have gone through has only made us stronger and more committed to paving the way for the world to become a more inclusive space. I have been fortunate to serve as an OUT at Compass national leader for the past couple of years. In that time, I was fortunate enough to help launch our first ever networking event at the Compass REtreat in Miami. I am looking forward to creating an LGBTQIA referral network for agents that spans across the entire country."
— Kevin López, Associate Manager Onboarding Operations
---
I am proud of living out loud because…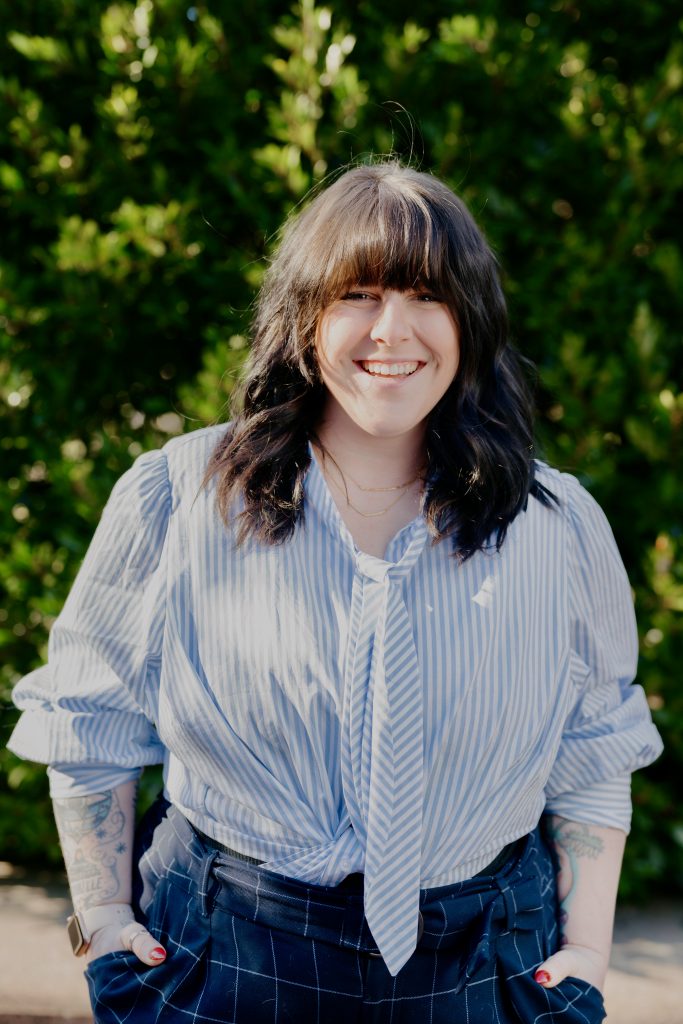 "I am proud of living out loud because I never saw anyone doing so growing up (nor was it even an option for me). Even as an adult when I've been stifled or discriminated against as a queer woman, I'm reminded that living out loud, unapologetically helps foster workplaces like Compass. Any human I've met says their favorite thing about Compass is the community. Compass has continued to show up each day for me through the little things like HR seamlessly working with me through paperwork around my in-process name change or my manager asking my and my partner's pronouns (and respecting them the first time). While these should all be commonplace practice, any LGBTQI person can attest that they aren't, so I'm proud to work for a company that continues to grow and live up to the standard we should all expect in our workplace."
— Ashe Anthony, Agent Experience Manager
---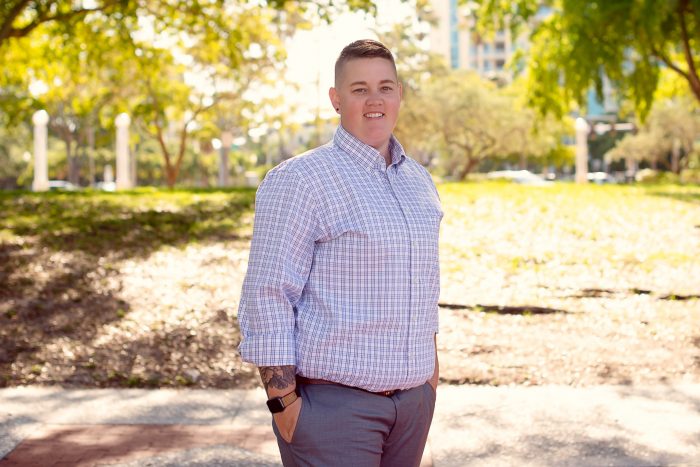 "I am proud of living out loud because I choose to be "unapologetically myself". My kids need to grow up knowing that I am unafraid of being exactly who I am so they can learn to live life the same way."
— Elizabeth Reynolds, Real Estate Agent
---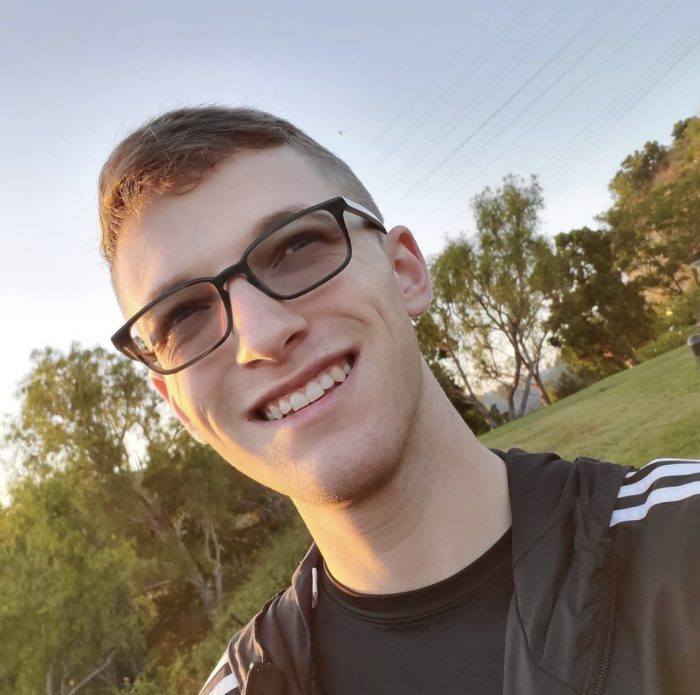 "Living "unapologetically myself" just means that I am who I am. Without the support and inspiration from Elise Rafanan I would not have started the Out@Compass NorthWest Region Team. Elise has been by my side from the start giving me motivational talks and support and keeps me moving forward with Pride goals. I am looking forward to continuing leading the OUT@Compass Northwest Region and helping bring agents together and express themselves for who they are. "
— Kyle Carter, Office Administrator
---
Why did you choose to work at Compass? What impact have you been able to make at Compass?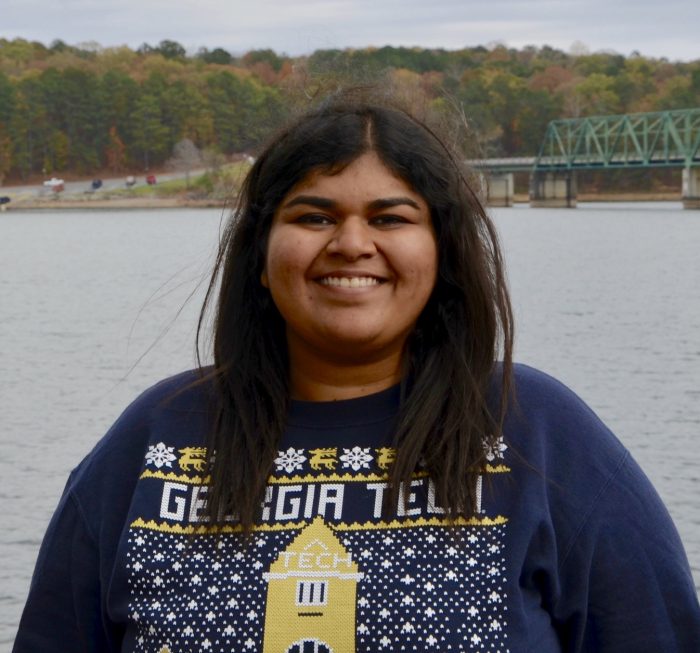 "I chose to work at Compass because I could tell I would be joining a high-growth company and a high-impact team that would improve our customer experience, but the culture was the most important factor for me. I was attracted the most to the inclusive culture where coworkers are treated like family. My favorite part of my job is definitely the people I work with! As an engineer, I've been able to launch several backend services that enrich our Listing Pages with data about nearby schools, transportation, and other location-based data. As part of the Out@Compass and Culture Committee leadership, I get tremendous joy in putting together events for our LGBTQ community and employees to come together and celebrate every aspect of our identity, and foster a culture of inclusivity at Compass through inclusive policies."
— Charvi Agarwal, Senior Software Engineer I
---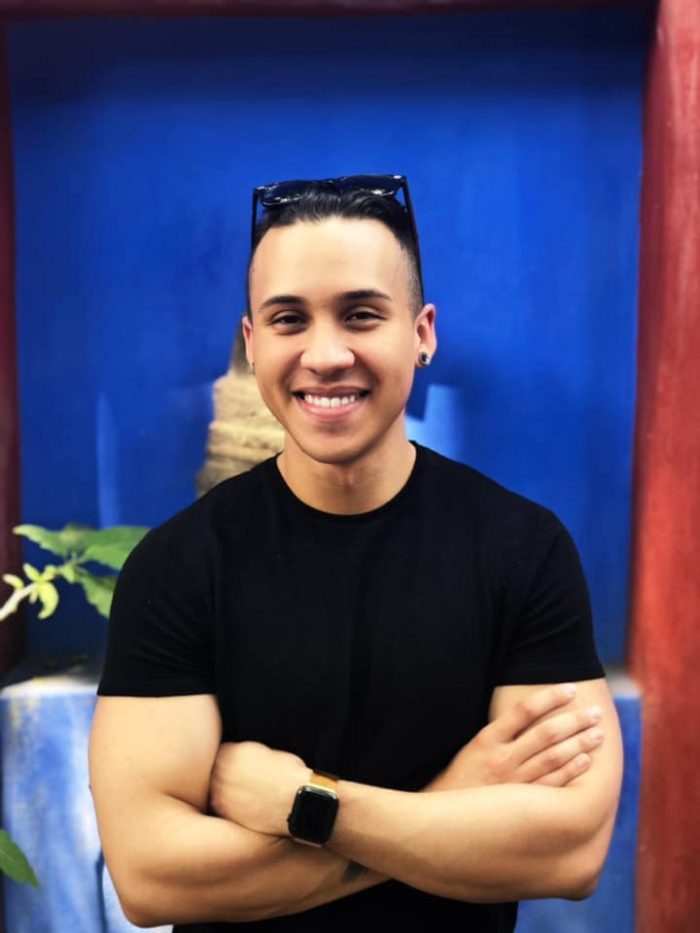 "I chose to work at Compass because I have history here. I was an agent at Compass from 2016-2018 and had an amazing time on the agent side, and coming back to Compass working on the M&A team felt full circle for me. I've always had this sort of entrepreneurial spirit (I partly blame Compass for that!), so I wanted to create a place here at Compass where other employees could share their passions and side hustles — with that in mind, I created the Slack channel #Compass-Commerce to celebrate those small businesses and support those employees that have passions outside of these 4 walls (or if you're in a NYC apartment like me, possibly 3 walls).
— JD Thompson, Senior Associate, M&A Integrations
---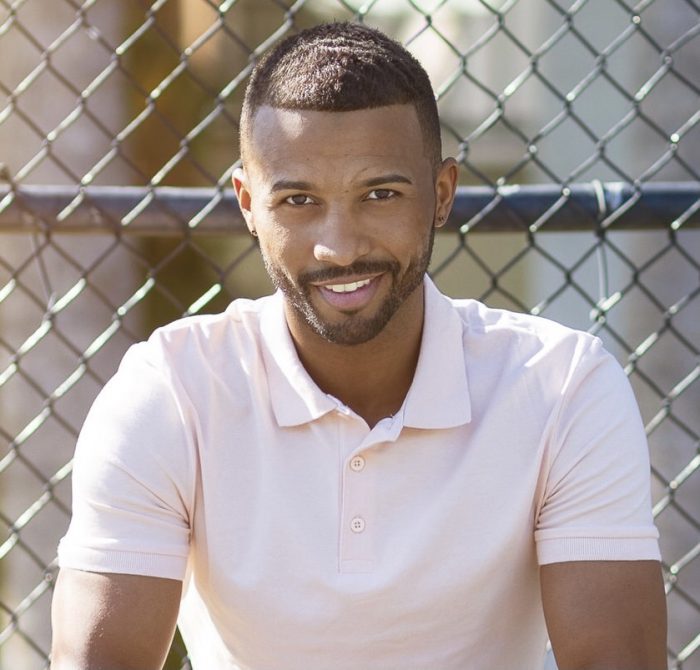 "I chose to work at Compass because I felt that I could be myself and not have to be one person at home and one person while working. My true identity was embraced and encouraged and it would help me succeed in this role. My favorite part of working at Compass as a Growth Manager is developing relationships with agents and my co-workers, and not being afraid to allow my "true colors" to shine through daily in my interactions with others. Showing up authentically creates a stronger, inclusive culture by embracing the fact that we are all NOT the same and the differences that we have make a more robust culture. It is in our authentic selves that we allow our minds to remain open to amazing possibilities to IMPACT more, opportunities to reach greater heights in our careers, and embrace ideas."
— Desmond Garcia, Strategic Growth Manager