Happy Latinx & Hispanic Heritage Month! At Compass, we're celebrating this month by reflecting on the rich diversity from the Latinx and Hispanic community that carries strength, culture and vibrancy into our workplaces and society.
Shoutout to the extraordinary Latinx@Compass leadership team, who continuously come together to amplify and recognize the contributions of the Latinx & Hispanic community at Compass.
Check out our spotlights below featuring Compass agents who are making history and impact in the real estate industry and in their communities.
How have the tools, culture and colleagues at Compass made an impact on your business? How has Compass cultivated a culture of belonging for you?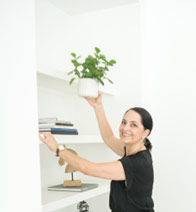 "The 6AMERS @ Compass group inspires me in so many ways to create a daily routine, to ensure I'm healthy before I serve others, to make an effort to be 1% better every day, and to know that people from all backgrounds and real estate levels, across the nation are hustling every day like I am."
— Gabriela Delatorre, Real Estate Agent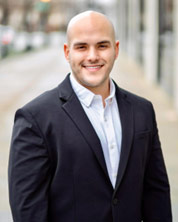 "'I have only felt encouraged to be myself at Compass. Walking into my office and seeing the diverse group of agents and staff is empowering and makes me proud to be a part of this brokerage. I am incredibly lucky and honored to be a part of a team that celebrates its member's diverse cultures and backgrounds. My team lead, Josh Pitre, and our Operations Manager, Whitney Musyoka, would not have me any other way than as my true authentic self."
— Armando Morales, Real Estate Agent
How are you empowering your clients and community through homeownership? Why is homeownership education so essential?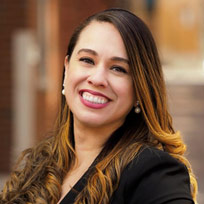 "Homeownership was not a common theme in my extended family growing up. In fact, getting past the college tuition was an obstacle in itself. So I took it upon myself to hone in on the importance of homeownership, and the income and racial gap in the real estate industry. I am all about education and by conducting quarterly home buying seminars, partnering with my vendors to create personalized paths to increase clients' credit scores, helping clients focus on building up a savings bucket, understanding the different grants available to home buyers in my area, and instilling in the people that this American dream can come true with some goals in place."
— Grace Chicca, Real Estate Agent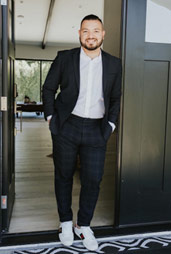 "It's so important to bring as much information and resources to our community that are easily accessible. This is why I've partnered up with the local school district to bring educational workshops to the Hispanic community that educate future homebuyers about credit, lending and finances. These workshops are such an eye opener to many families as we show them programs they didn't know existed giving them hope for homeownership. Being a Real Estate Agent is not being a salesperson and selling homes. It's about being a resource that brings value not only to your clients but to the community."
— Nestor Aguilar, Real Estate Agent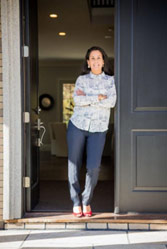 "Homeownership in my community has definitely been seen as this aspirational goal that's unattainable and daunting because of the lack of information and education. Educating my community on building wealth via homeownership has been empowering to them, their families and to me. Sharing my knowledge, experience and resources with my clients and community throughout my career I believe will trickle down to many generations to come. That makes me proud and feel accomplished. Buyers and sellers need to see themselves in us. They need to be able to connect and feel understood and seen."
— Elizabeth Santos, Real Estate Agent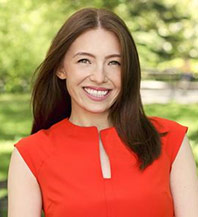 "In New York City, we're made of five boroughs, multiple languages and international backgrounds. It's important to me to continue to build a team that supports and reflects our richly diverse city and delivers the best client representation, no matter where you're from or where you want to live. The path to homebuying today is not the same as our parents. In some ways it's harder with inflation and the rising interest rates. On the other hand, there are more resources, alternative funding and investing alternatives. Education and access is the bridge. I'm excited to keep sharing the possibilities!"
— Meylin Maldonado, Real Estate Agent
How are you breaking barriers in the real estate industry?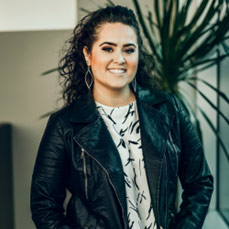 "How am I breaking barriers? I am a first generation gay Latina who works in a white male-dominated industry. While working at my first real estate office at the age of 18, I was introduced to an agent who looked like me, and from that moment, I wanted young girls to look at me and feel the same empowerment."
— Consuelo Sidas, Real Estate Agent
How do you celebrate Latinx and Hispanic Heritage Month? What does Latinx and Hispanic Heritage Month mean to you?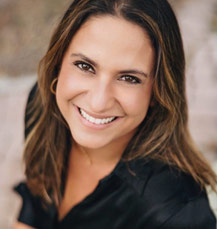 "I am a proud Brazilian, everyone around me knows that I cherish my country and where I came from. Latinx/Hispanic Heritage Month is a very important month as we can celebrate our roots, our culture and makes me think that the younger me would be very proud knowing everything I accomplished and the long way I have. It inspires me to do more, and knowing that I can be home far from my hometown, but not lose my Latin essence as we are all over the world making a difference, and being able to positively inspire other generations to come."
— Talita Pinheiro, Real Estate Agent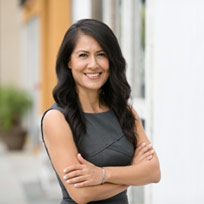 "I celebrate Latinx/Hispanic Heritage month by honoring those that came before me and paved the way for me to be part of a Fortune 500 company. As a Latin woman, I am proud of what we have accomplished thus far but I believe there is more to come. I salute all the Hispanic men and women who have defied the stereotypes and successfully broken barriers while staying true to themselves and their heritage."
— Leticia Govea, Real Estate Agent
Why did you choose Compass as your brokerage and what do you love about being an Agent of Compass?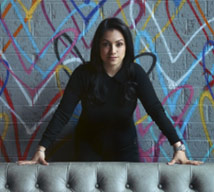 "I chose Compass because the day I walked into our headquarters, I looked around and saw diversity and opportunity. I love being an agent at Compass because five years later, we are even more diverse and continue to grow unbelievably as a company."
— Cristina Candio, Real Estate Agent