An overwhelming majority of California real estate investors believe that property prices will grow in the coming years, according to a recent survey, and they're anticipating handsome returns.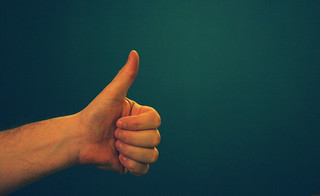 In its 2015 Investor Survey, the California Association of Realtors (CAR) found that 75 percent of investors believe that real estate prices in their neighborhood will increase over the next five years, while 70 percent expect appreciation in one year. Investors project that their property prices will grow by 27 percent during the period of ownership, an average of 6.1 years in 2015. In both 2013 and 2014, investors said they would keep their homes for an average of about eight years.
And if recent home price gains are any indication, California real estate investors have just cause for the sunny outlook. According to CAR's survey, the median sales price paid for an investment property increased from $292,000 in 2013 to $375,000 in 2015.
Overall, the number CAR real estate professionals who reported closing a transaction with an investor over the past 12 months declined from 39 percent in 2013 to 26 percent this year. Survey respondents said they had an average of 5.4 investor clients in 2015, essentially unchanged from last year but down from seven in 2013.
California investors still far prefer single-family homes, with 72 percent buying that type of property. Multifamily property purchases by investors grew from 14 percent in 2013 to 21 percent in 2015, a trend that CAR attributes to the depletion of distressed housing inventory on the market.
The survey found that two-thirds of investors financed the transaction in all cash, virtually identical to the previous two years. About half of investors funded the purchase with profits from a previous investment, while 42 percent tapped their personal savings.
Two-thirds of investors also plan to become landlords – with the average monthly rent pegged at $1,850 — while about one-quarter intend to flip the property. California investors tend to gravitate toward homes that are already in excellent shape, with 69 percent purchasing properties that needed no or minor improvements. Those that did have to renovate spent a median of $10,000, down from $15,000 last year.
Southern California is still the preferred locale for investors in the state, accounting for 46 percent of transactions in 2015. However, investor activity in Northern California is rising, up from 15 percent in 2014 to 24 percent this year.
(Photo: Flickr/Sarah Reid)