More than one-third of housing markets where sellers have made $1 million or more from their homes since 2001 are in the Golden State.
San Francisco has created 382 millionaire home sellers in the U.S. since the dot-com crash, the most in the U.S.

Los Angeles has minted 280 $1 million home sellers over the past 17 years, No. 4. In the country.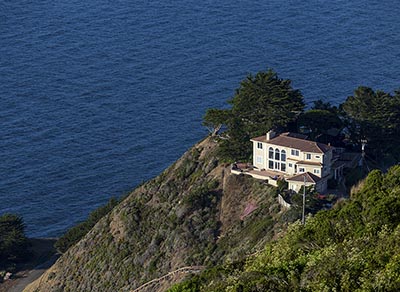 Anyone who was financially able to purchase a home in California before the dot-com bubble popped is probably feeling pretty good about that decision today, as the state has since produced more than 1,100 owners who became millionaires simply by selling.
A recent analysis by PropertyShark examines the 25 (31 accounting for ties) U.S. housing markets that added the most millionaire sellers since 2001 — meaning those who bought for less than $1 million and later sold for $1 million or more. Thirteen of those cities are in the Golden State, a testament to California's strong home price appreciation and thriving economy since the beginning of the century.
Topping the list is San Francisco, which has created 381 millionaire homeowners in the past 17 years. PropertyShark notes that the Great Recession did not impact home prices in San Francisco as much as it did in other areas of the country, in part due to the city's strong tech-based economy. Also, unlike Manhattan (which created the second most millionaire home sellers, at 335), San Francisco has been slow to build upward, resulting in today's well-documented inventory shortage.
Since 2001, 280 home sellers in Los Angeles have made more than $1 million, the fourth highest in the country, boosted by sales in high-end communities such as Brentwood and Bel Air. Pasadena was the other Los Angeles County housing market to make the list, creating 29 millionaires to squeak in at No. 24.
Silicon Valley of course plays prominently into the equation, landing six cities in the rankings: San Jose (No. 7, 119 millionaires), Redwood City (No. 14, 48 millionaires), Sunnyvale (No. 19, 40 millionaires), San Mateo (No. 20, 37 millionaires), Santa Clara (No. 23, 30 millionaires), and San Carlos (No. 24, 29 millionaires). Oakland, San Diego, Newport Beach, and Fremont are California's other representatives on the list, accounting for more than 170 total million-dollar home sellers.
The Bay Area's heavy presence on the list comes as little surprise given the most recent home sales and price report from the California Association of Realtors, which puts May's median price for a single-family in the nine-county region at $1,088,000, a new all-time high. The region has posted double-digit percent annual price growth for nearly a year straight, with Alameda and Santa Clara counties leading in May, at a respective 18.9 percent and 16.7 percent.
(Photo: iStock/Spondylolithesis)