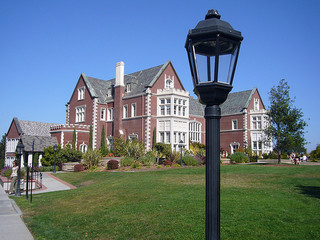 Thanks to its pleasant suburban setting, location near public transportation and amenities, and access to highly rated schools, the Easton Addition neighborhood has long been popular with Burlingame homebuyers.
Located on the north side of Burlingame, Easton Addition is roughly bordered by Devereux Drive to the north, El Camino Real to the east, Sanchez Avenue and Easton Drive to the south, and Alvarado Avenue to the west. The neighborhood lies between Highway 101 and Interstate 280, making for a straightforward drive to both San Francisco and Silicon Valley.
Residents who prefer to commute via public transportation have easy access to both the Millbrae BART and Burlingame Caltrain stations, which are located about 2 miles to the neighborhood's north and south, respectively. Caltrain's smaller Broadway Station is also within walking distance of parts of Easton Addition, but it only offers hourly weekend service.
Although the neighborhood itself is almost exclusively residential, it is within close proximity to a small but thriving retail district on Broadway. The strip's dozen restaurants serve up a broad range of cuisine, ranging from Middle Eastern fare at Taste In Mediterranean Food to prime rib and steak at Broadway Prime. Broadway is also home to a handful of boutique shops, as well as two grocery stores and pharmacies.
Families find Easton Addition very desirable because of its top-performing public schools. Neighborhood children attend either Lincoln Elementary School or Roosevelt Elementary School, both of which are operated by the Burlingame School District. In 2013, Lincoln Elementary scored a 918 of a possible 1,000 on the California Academic Performance Index, while Roosevelt Elementary notched a 917.
Buyers with children will also appreciate that the neighborhood has its own dedicated branch of the Burlingame Public Library, as well as Ray Park, which offers a playground and sports fields.
Easton Addition's quiet, leafy streets highlight why Burlingame is often referred to as the "City of Trees." The neighborhood offers a mix of newer and older properties, ranging from modest bungalows to imposing estates such as the Kohl Mansion, an expansive Tudor home that is now Mercy High School. Homes in the neighborhood are constructed in a variety of architectural styles, including Craftsman, American Colonial, and contemporary.
Thanks to all of Easton Addition's appealing aspects, the neighborhood is one of the more expensive in Burlingame. Between August 2013 and August 2014, the average median sales price for a single-family home in the neighborhood was $1.9 million, 19 percent higher than the average median sales price in all of Burlingame during that same time period.
In all but two months of the past year, the average East Addition homebuyer could expect to shell out more than list price to close a deal. In August, buyers paid an average of 111.5 percent of original price, the most since February.
 (Photo: Flickr/Zendritic)