Lynell Bevels is a Branch Manager at Mason-McDuffie Mortgage Corporation, one of the Top 100 Mortgage Companies in America. A Bay Area native, she grew up in San Francisco during the heyday of the beloved 49ER Franchise, and is now based in Oakland.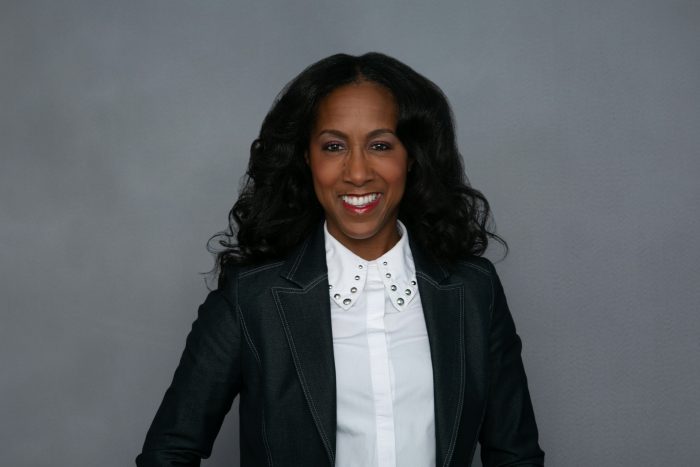 Tell us about your business, how you got started, and why you are passionate about it.
I am committed to financial literacy and have done so by partnering with many community organizations and realtors over the years to bring the message of home ownership and responsible lending to communities throughout the Bay Area. I learned the power of community by watching my mentor, Lonnie Bogan, navigate city policies and politics, all in support of growing the city's tax base. I also learned the mechanics of the mortgage loan process, real estate sales & marketing, housing development, and the importance of integrity, fluid knowledge, and commitment necessary to help people, wherever they are, along their journey toward financial stability. Lonnie Bogan sponsored my real estate license curriculum in 1987. Once I became a licensed agent, I was able to help Lonnie with sales and marketing of Mandela Estates, a small residential housing development he constructed in the early 90's.
What do you want real estate agents to know about hiring you?
I became a licensed real estate agent in my late teens while working as a loan processor for a small mortgage broker, who challenged the status quo by becoming one of the first minority-owned real estate development firms to build a new housing development in East Palo Alto. Having had a working experience of what it takes to bring individual homes and small projects to market has provided me with unique insight that many of my lending peers do not enjoy. I am a thoughtful, creative lending professional, and highly responsive to my clients and real estate partners.
Where do you see your field heading in the future?
I think the mortgage industry will continue to enjoy robust market conditions for years to come. It may not always be due to historically low rates, but home financing is an essential part of the real estate industry. When I began my career interest rates were above 9 percent. People will always buy and sell real estate. The future of my field is heading toward continued success and prosperity for those of us who choose to participate.
Are there any trends in your field that you're a fan of?
Black Lives Matter has helped shine a light on the lack of Black and Brown representation across many sectors, including the mortgage industry. As a result, I have noticed an uptick of more people of color being hired across the board. This is great news, and I am a fan!
Any you'd like to see retired?
Predatory lending is at the top of my list of trends that should be forever retired. With the advent of the Consumer Financial Protection Bureau, many of the bad actors perpetrating this trend have been put on notice. However, we all must be vigilant to ensure that consumers, especially our senior community, enjoy mortgage and real estate transactions free of fraud and malintent.
What is your favorite project you've worked on and why?
I would like to believe that the work I do has lasting impact on all the families I have worked with. However, one of my favorite projects was helping my grandmother secure a reverse mortgage a couple of years after my grandfather passed. Fun facts, I have a twin brother (no, we are not identical), [and] three younger sisters, all of whom have children. The matriarch of my family is my grandmother, who was born in Oklahoma, where her grandfather was part of the Choctaw Nation. My grandmother always instilled a work ethic, unmatched by many, as she worked 35+ years at the post office, traversing the foggy streets of Pacifica to clock in timely to her graveyard shift on Evans Street in S.F. My grandfather, a Navy man from Arkansas, was an active real estate agent for more than thirty years, and a licensed life insurance agent who helped many families with their financial goals.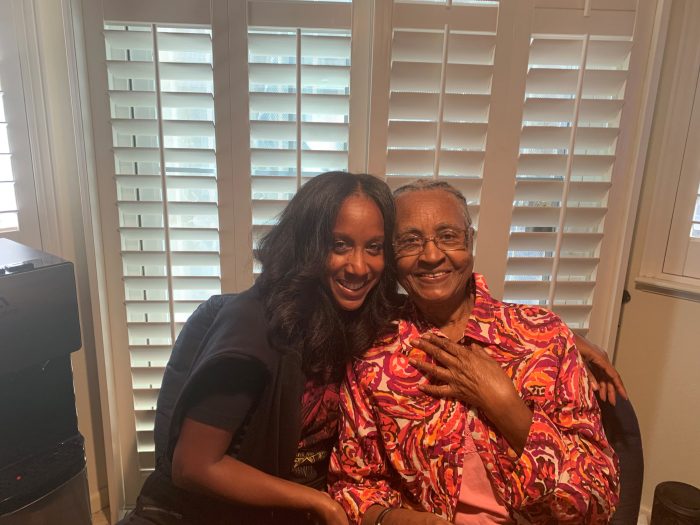 What keeps you motivated?
My friends & family keep me motived. When not working, I enjoy cooking, a robust social life, spending time with friends, family, and my long-time partner, Courtney Smikle, affectionately known as Big Papa. Together we enjoy wine tasting along Oakland's Wine Trail, dining at our favorite restaurants, including Italian Colors, Luka's, MUA, Perle Wine Bar, and all the benefits that living in Oakland affords. Unfortunately, with the pandemic in play, I have had to pivot to maintain some semblance of normalcy. I started hosting "Taco Tuesday" early April and attending "Family Friday" with the couples in my social bubble. Courtney and I may not be traversing the streets of Oakland, but wine tasting is still an ongoing activity. Most recently we have been ordering take out to support our local small businesses. We enjoy Chef Michele Mabry Wilson for her weekly prepared meals and several of the small restaurants during Oakland's Dine About Town.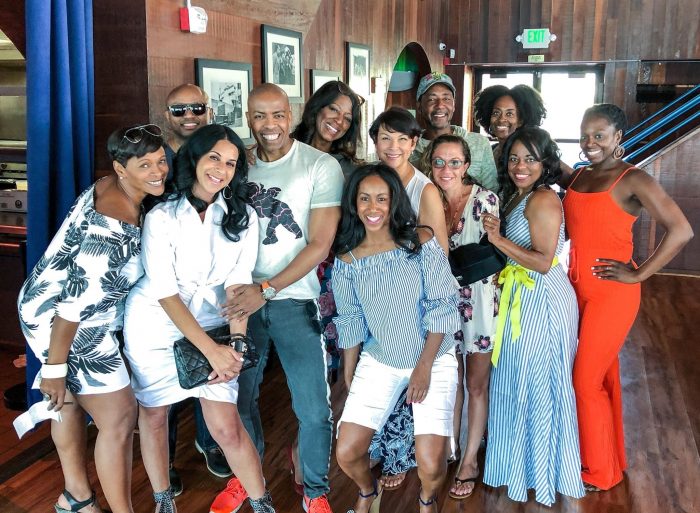 What's your favorite thing about your job?
Flexibility is the primary reason I have continued to work as a mortgage professional for the past thirty-two years. Early in my career I had an Airedale Terrier named Fargo. I was fortunate enough to have a flexible schedule allowing me to enjoy extended lunch time play dates with my growing puppy. Fargo has since passed on, but I love having the latitude to schedule my day accordingly. While I no longer have a dog of my own, I enjoy play dates with other people's fur babies.
How has your work changed since the pandemic and social distancing?
A large part of the work I do has been remote for years. That said, not much has changed, but I do find myself scheduling Zoom calls to meet with clients and agents when necessary. Otherwise, I can speak with clients about their home financing options from anywhere. However, the processing platforms of most companies have had to pivot toward a firm work at home strategy. This has been an awesome time to be in the mortgage business and spend time with friends and family.