The Compass 15% Pledge is a commitment to support Black professionals. Whether through direct spending or referrals, real estate agents drive billions of dollars of business to a wide variety of local vendors each year.
"There are 2 million real estate agents in the US, and every year they drive at least $15 billion dollars of business to a wide variety of local vendors: photographers, contractors, painters, landscapers, stagers, movers, attorneys and more," Compass CEO Robert Reffkin said.
"If agents across the industry spent 15% of their real estate vendor spend to Black professionals, those professionals would earn more than $2 billion per year from real-estate agents alone. That's enough revenue to create opportunity for countless Black entrepreneurs and empower many Black communities — and it's something that's both completely possible and completely in our control."
Following Robert Reffkin's pledge, Compass California launched the Black Professionals Spotlight. Led by Alexis Stewart, San Francisco-based Diversity, Equity & Inclusion Program Manager at Compass, the 15% Pledge | Black Professionals Spotlight is a biweekly email, blog, and social media campaign promoting featured professionals to Compass agents throughout California.
"When this pledge was announced, I knew that there is a crucial part involved in ensuring Black-owned businesses are on every regional vendor list, but the next impactful step would be to actively market these vendors to our agents to increase awareness, access and to feature these talented professionals," Stewart said.
We're inviting Compass agents — and all agents across the industry — to join the 15% Pledge, which reads: "Moving forward, I will work to allocate 15% of my real estate vendor spend to Black professionals — from photographers to videographers to attorneys to contractors to stagers to all the small businesses I source and refer to my clients." Click here to Join the Pledge.
---
Joy Street Design: comfortable, personal, and unexpected
Oakland based interior designer Kelly Finley devises functional spaces, using color and pattern to "bring out the joy" in a home. Her design firm Joy Street Design is also expert at project managing, handling everything from design, renovation, and staging, seamlessly. Our Q+A with Kelly highlights the ins and outs of her artful approach to home and design.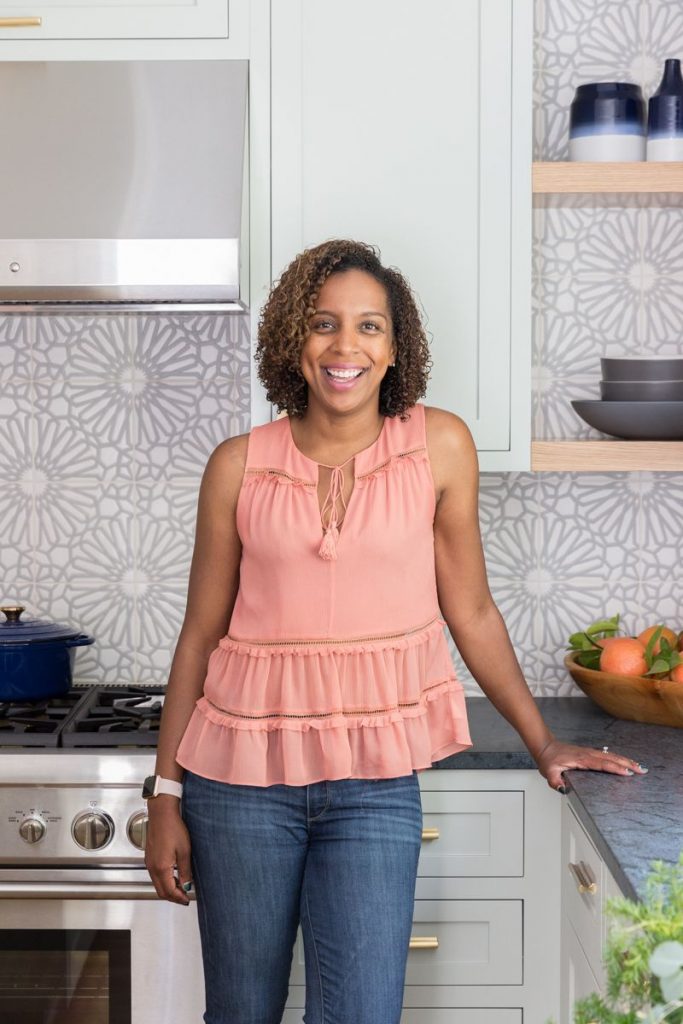 Tell us about your business, how you got started, and why you're passionate about it.
I run an interior design firm, Joy Street Design, that focuses on creating functional spaces that feel comfortable, personal, and unexpected. Our work features lots of color and pattern to bring out the joy in our homes. I left my previous career as a litigation attorney at a large law firm in San Francisco to start the design firm after studying design in evening classes for years. I loved being a lawyer but wanted to do something more creative and I wanted to run my own company. My first clients (10 years ago) were my attorney colleagues and friends who believed in my abilities to do anything with a certain level of professionalism and grit. I'm forever thankful for their support as I honed my new craft.
With a background in math and computer science in college, I love interior design because it is mostly about problem solving. There are a variety of answers, but this specific question allows you to solve the problem in a creative and gorgeous way. When I walk into any space, I see how it should be laid out almost instinctively – it's the best part of the job for me.
What do you want real estate agents to know about hiring you?
My interior design firm is great at design, but we are also expert project managers and run our projects with precision and expertise. We provide an unmatched attention to detail and seamless project management to create a smooth process from design to completion.
We work with real estate agents in a variety of ways but all with the goal to help the agent provide great customer service to their client. We love being part of the agent's team that helps make the agent look good to the client.
Consultations: Joy Street Design offers consultations ("working meetings") that are 90-minute sessions where a designer from Joy Street Design will meet with the client in the space and provide valuable information, resources and ideas for the project. Consultations can be used to (1) help the client prepare the home for the market; or (2) as a thank-you gift after closing to get the client started on decorating their new home.
Renovation Guidance: Joy Street Design works with clients interested in renovations, as they look for homes with their realtors. We are able to explain whether or not they will be able to achieve the home they want. It's a great option for those clients that are hard to please and don't have vision, but want a fixer-upper to make their own.
Luxury Staging: Joy Street Design also offers staging for luxury properties through our Joyful Homes subsidiary. We provide partial and full staging options and seek to create spaces that evoke luxury and wanting. We excel in owner-occupied spaces because we're able to supplement (or obscure) the homeowner's existing items with decorative items that will draw perspective buyers' eyes away from things that the homeowner isn't willing to part with.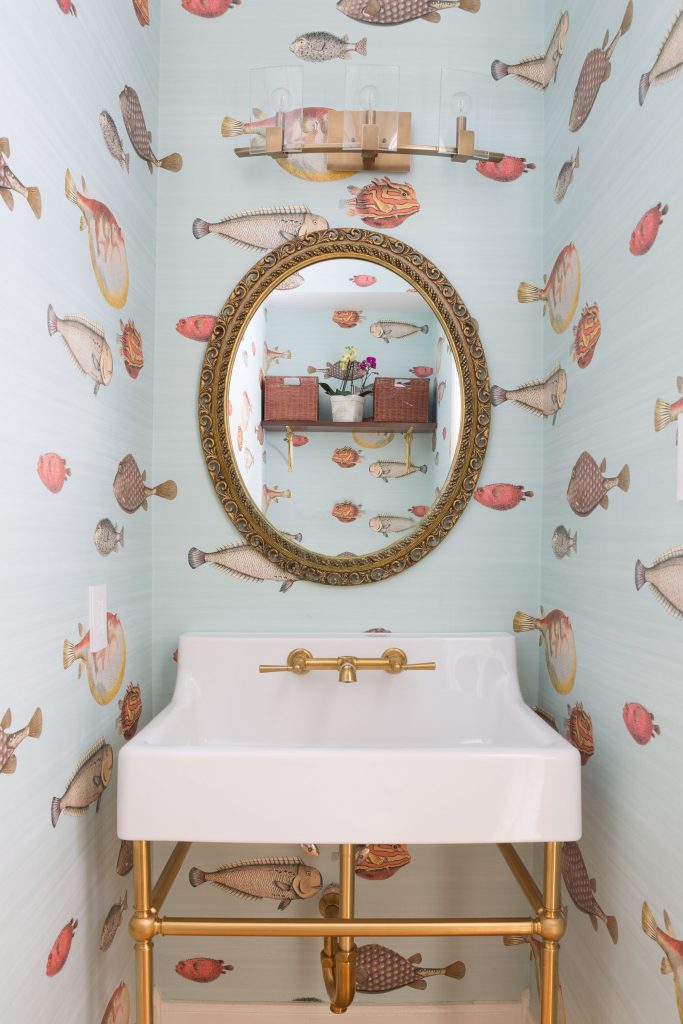 Where do you see your field heading in the future?
The interior design field is even more necessary than ever because of our recent confinement to our homes. As such, the industry is focused on reimagining the way we live in our spaces. It's now more important than ever to show clients the way that they can live in their house for the long term (in case there is another pandemic) and show the potential for future homebuyers in the space as well. We find clients want to explore the different ways to use their existing spaces and it's our job to show them that.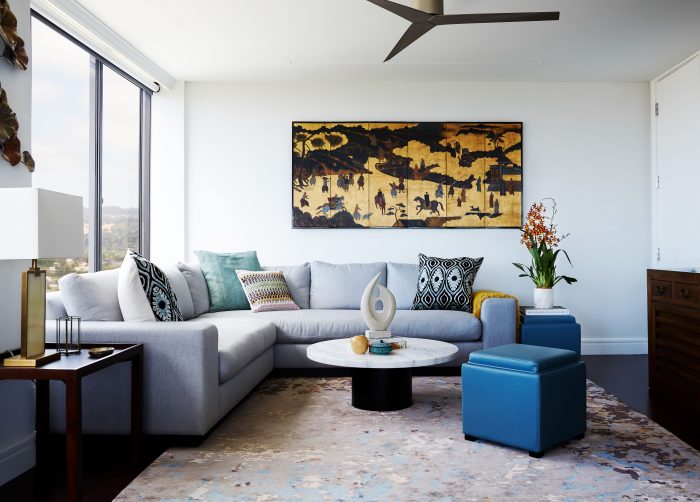 Are there any trends in your field that you're a fan of? Any you'd like to see retired?
I don't tend to think of trends but just new ways of how we want to live. I think the best trend that is really starting to take hold is smart-home automation. I love the idea that everything can be controlled by our phones and work better for our existing spaces.
I'm also happy about the return of color in interiors. I believe we are back to a time where everyone wants more color in their homes and lives. We do not want to live in extra white spaces, and want our personalities and interests to be present in the house. I am seeing more interesting spaces that are not all the same. I'm loving the use of matte black fixtures and the return to wood kitchen cabinets.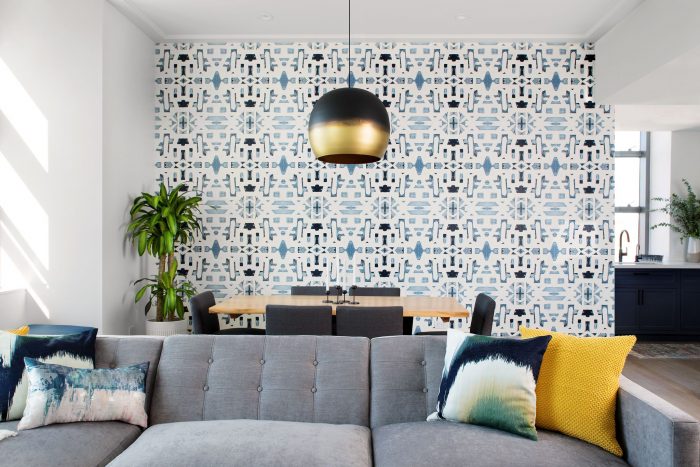 What is your favorite project you've worked on and why? Link?
My favorite project to date allowed us to be a part of the project from the beginning to the end. We were hired by a client to help them "shop" for their perfect house and determine if the renovations will really allow the space to be what they wanted. Once the realtor and the client identified a space that would work within the budget, location, etc., my team would go to the house and help scope out the work required. We then were able to create a plan that only required small modifications to the floor plan but completely changed the way the family used the space. We incorporated the client's love of tile and wallpaper by incorporating those throughout the house in a cohesive way to create a great space for the entire family.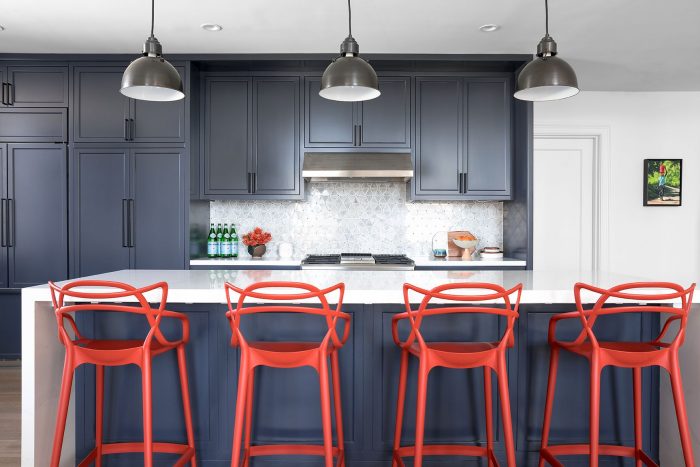 What keeps you motivated?
I believe home is vitally important to our happiness and peace of mind. I love helping people realize the best with the space they live in. Meeting clients and changing the way they see their house and how they use it is deeply rewarding. We also started a nonprofit organization, Joy Street Initiative, that is dedicated to improving lives through transforming spaces for those who are less house-secure. Joy Street Design donates 10% of the profits to Joy Street Initiative to renovate and decorate women's shelters in the Bay Area. Joy Street Initiative believes in restoring dignity and ownership in these spaces is extremely important, especially as people transition out of hardship or trauma. It is rewarding to do this work and fund it with the interior design work that we love to do for our clients.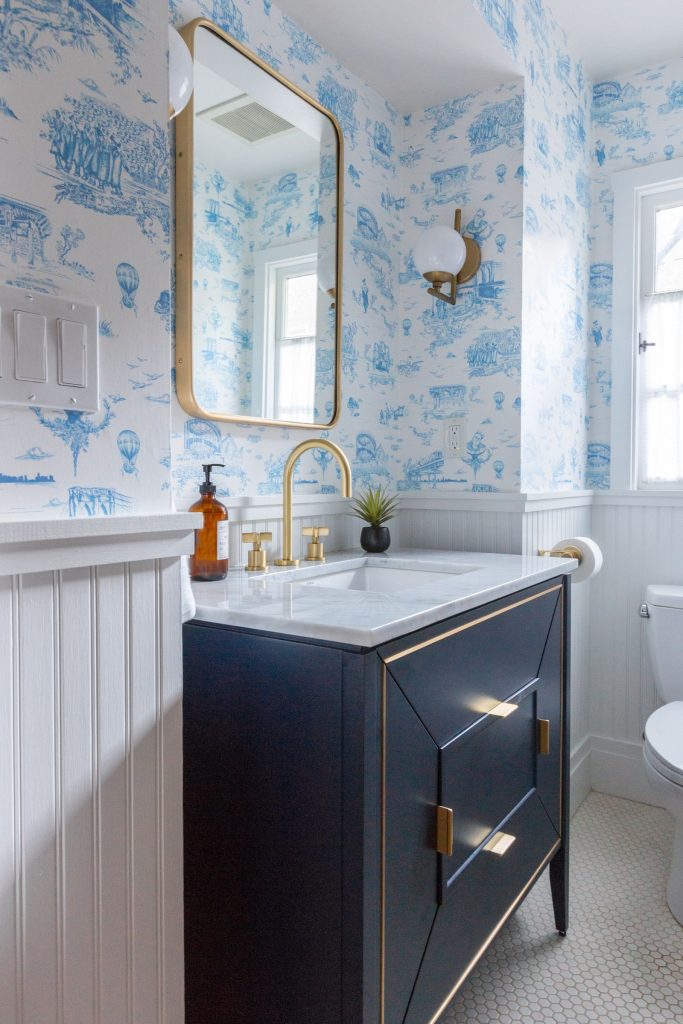 What's your favorite thing about your job?
I love making spaces more functional. While we often focus on the pretty aspects of our process, I love taking an unused or improperly used space and making it work better for a family. It is very satisfying to see a family play in a space you designed.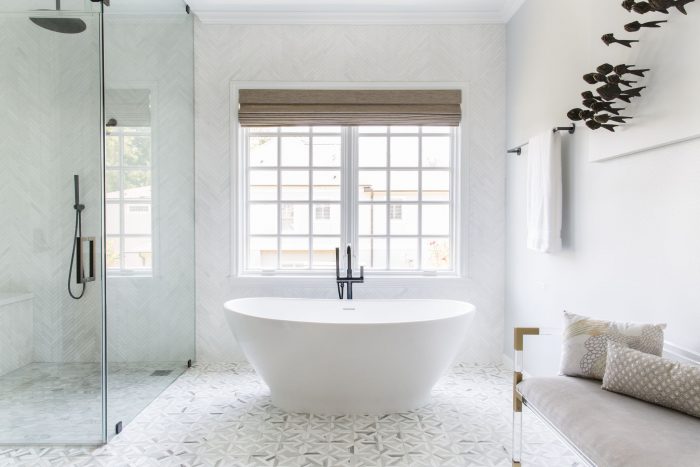 How has your work changed since the pandemic and social distancing?
The biggest change since the pandemic is the move to more virtual meetings. Design is still a very personal process and we have done a few in-person meetings but generally we are having to pivot to having presentations and design meetings via zoom. The biggest problem is that 3D renderings can often convey things in such a flat, sterile way and I find that it's difficult to get client buy-in quickly. It is always better to be able to feel the fabric, see and walk the space in person, and discuss in real time. But we are adapting and making sure that we rise to the challenges.
To learn more about Joy Street Design, please contact:
Kelly Finley