Lori Richardson of JED Concepts
Owner Lori Richardson and her team are a talented, tech-savvy and highly professional remote team with extensive knowledge and background in events management, hospitality management, and marketing.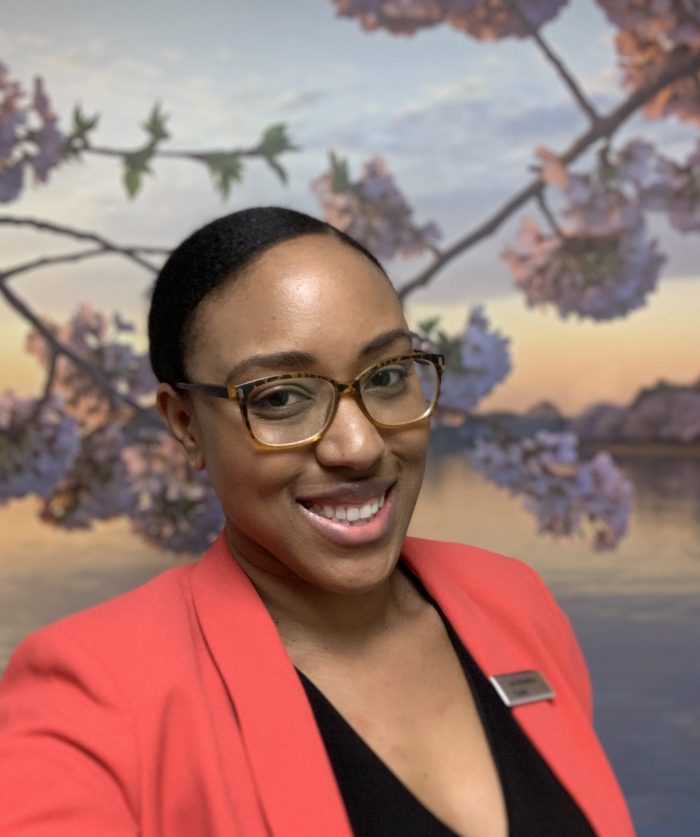 "Our mission is to help small business owners go from idea concept to completion."

JED Concepts
Tell us about your business, how you got started, and why you're passionate about it.
I am the owner of JED Concepts, a Virtual Marketing Firm. We help small business owners with event marketing, social media, and content creation. The name evolved from my first business that I started which was called Jay Event Design. Of course it was an event company, yet it was named after my daughter. Along the journey I came to realize that my talents didn't just lie in planning weddings and baby showers. After being in business for awhile, my strengths began to shine when I began helping other business owners take their ideas from concept to completion. Thus JED Concepts came to fruition. My professional career began in the hospitality industry with special attention to meetings and special events. Being an entrepreneur at heart, it was only a matter of time before I left the confinements of the corporate world to start my own path. I believe all small business owners are visionaries and creatives in one way, shape, or form. They have so many ideas about where they want their business to go. But, with two hands, limited budgets and 24 hours in a day, they need help putting together plans and systems to be able to achieve goals. That is where I come in. I work with clients collaboratively to get those ideas out and into action. It's like putting a puzzle together. I love it!
What do you want real estate agents to know about hiring you?
I understand what they are going through. You have so much going on and you are trying to focus on your clients' needs that you don't have time to devote to setting up the systems, posting to social media on a regular basis or even setting up virtual events. When you hire me, I can work with you to create an actionable plan for these crucial parts of your business.
During our consultation, we address your strengths, weaknesses, opportunities, and threats as it pertains to your marketing efforts. Then together we will create a comprehensive plan and strategy that aligns with your goals.
During our consultation, we address your strengths, weaknesses, opportunities, and threats as it pertains to your marketing efforts. Then together we will create a comprehensive plan and strategy that aligns with your goals. " —

Lori Richardson, JED Concepts
Where do you see your field heading in the future?
I believe that technology and the way we market will continue to evolve. With the entire industries having to pivot, more people are seeing the need to be flexible, yet put plans in place that allow them to keep up with the times. My field is only continuing to grow because of this need. Business owners need help. And, working with independent contractors and specialized small businesses from a virtual space, can be a win-win.
Are there any trends in your field that you're a fan of? Any you'd like to see retired?
There are so many trends in my field that I am a fan, however one that stands out are social media campaigns. In the beginning, novices thought that one could just put a photo up and new business would come flooding in. Now, times have changed. There is a whole planning process that needs to be created in order to see great results. I really love the creative process that is done behind the scenes before the launching campaigns, pages or new products.
Another trend that I am a fan of is showing you or your team's personality throughout your business social media pages. I find it fun, and inviting to show the face(s) behind the company. It allows for your clientele to relate and to be even more excited to work with you." —

Lori Richardson, JED Concepts
What keeps you motivated?
Helping others is what keeps me motivated. I have always been someone who continues to learn on a daily basis. I then share my knowledge to help the next individual. I find it humbling yet exciting to helping them bring a goal or dream to life.

What's your favorite thing about your job?
One thing about my job is the flexibility. I am able to work practically anywhere in the world, while helping individuals from all walks of life. I also love to be creative and collaborate with my clients.
How has your work changed since the pandemic and social distancing?
My work load has actually increased since the pandemic. The business owners are being forced to focus on what is really important to their business, and they need help figuring out how to implement the systems for their success. If you were not invested in technology, or using it as a tool to propel your business forward, you are really being affected. It's either make necessary changes or get left behind.
Being that I already work from a virtual space, social distancing has not negatively affected my work. Although, it does feel better that current or potential clients are more understanding if they see one of my kids just happen to "accidentally" show up in the background of our virtual chat. So many people now know the struggle.
---
Agent Testimonial
"Lori jumped right in and began working on streamlining my workflow processes and managing my marketing efforts. We were able to collaborate on all of the projects that I asked her to assist me with, and she helped to bring fresh ideas that align with my vision. Due to some exciting life changes, we had to hit pause on our working relationship at the end of 2018. However, after taking some time to focus on my baby girl, I reached back out to her and it was as if we never took a break. Lori is proactive, continually upgrades her skills on Compass and other tools as she continues to be an integral part of my team managing my marketing efforts and creating workflow systems that help me to be able to have a better work life balance." — Lisa Blackwell, Compass agent.