Many of us here in the Bay Area have a long weekend ahead of us – the perfect opportunity to get out and explore corners of our beautiful region that we otherwise might not.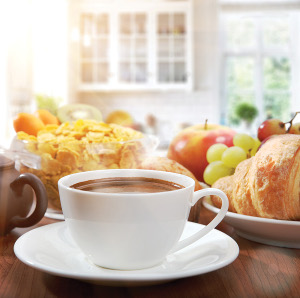 While Contra Costa County flies under the radar of many Bay Area visitors and newcomers, longtime residents know that the county's pleasant inland weather and scenic vistas of Mount Diablo can make for a truly memorable late-autumn day trip.
If you're looking for a way to enjoy the long holiday weekend, consider heading to Contra Costa for brunch, a vigorous hike, a happy-hour cocktail, or all of the above. Here are our local real estate professionals' tips for the best bets in the area.
This long, flat trail is ideal for jogging, walking, or cycling and runs along the former Southern Pacific Railroad route from Concord to Dublin.
Address: Various entry points, including BART connections
Park at the Lafayette Community Center and enjoy this lovely 7.65-mile trail on foot, bicycle, or horse. It's even wheelchair-accessible.
Address: 500 St. Mary's Road, Lafayette
The Little Pear
Sit outside on a nice day and enjoy the lovely pond – and visits from the ducks. The croque monsieur and Blackhawk hash are favorite dishes here.
Address: 3407 Blackhawk Plaza Circle, Danville
This restaurant serves a nice variety of specialty cocktails — and as a bonus, happy-hour oysters in the bar area. Metro Lafayette also has a heated patio and tasty fish dishes.
Address: 3524 Mt. Diablo Blvd., Lafayette
Grab a drink at the bar and enjoy the delicious warm bread with olive-oil dipping sauce. They have a great wine and cocktail list, too.
Address: 100 Sycamore Valley Road West, Danville
Ruggies
A San Ramon institution, this homey diner keeps the coffee flowing and serves breakfast all day. Portions are generous — try the yummy eggs benedict.
Address: 3191L Crow Canyon Place, San Ramon
Danville Hot Summer Nights
Looking ahead, mark your 2014 calendar for this long-running car show in July and August. It features collectable vehicles, hot rods, and 1960s muscle cars. Fun for the whole family!
Address: Hartz Avenue, Danville
This festival, held every September, is a charming explosion of food, art, crafts, music, wine, and activities for young and old alike and offers something for everyone.
Address: Mt. Diablo Boulevard and Lafayette Circle, Lafayette