Jobless claims dropped from the previous month in all nine Bay Area counties in April, while the Golden State's unemployment rate reached its lowest level in seven years. And job growth is projected to remain strong throughout the remainder of the year, particularly in the San Francisco and San Jose metro areas.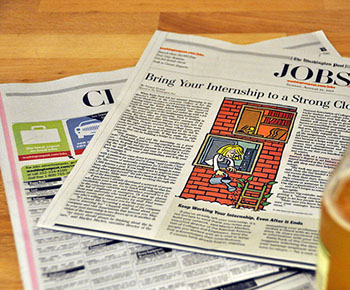 The most recent labor statistics from the California Employment Development Department put April's statewide unemployment rate at 6.3 percent on a seasonally adjusted basis, down from 6.5 percent in March and 7.8 percent from a year ago. The EDD's historical numbers say that California's unemployment rate is now the lowest it has been since March 2008.
The Bay Area's white-hot economy continued to improve in April, with all local counties seeing nonseasonally adjusted unemployment rates decline from March. Eight of nine Bay Area counties now have jobless claims below 5 percent, and all nine have better employment rates than the statewide average.
As was the case in March, four Bay Area counties had the lowest unemployment claims in the state, led by San Mateo County at 3.2 percent. Marin County landed in the No. 2 position, with an unemployment rate of 3.3 percent, followed by San Francisco (3.4 percent), and Santa Clara (3.8 percent) counties. Napa County tied Orange County for the No. 5 spot, with jobless claims finishing April at 4.1 percent.
Looking ahead toward the rest of 2015, Bay Area job growth in the San Francisco and San Jose metro areas is projected to remain exceptional, according to May's economic and housing forecast from John Burns Real Estate Consulting. The company expects the San Francisco MSA – which includes San Francisco, Marin, and San Mateo counties – to add 45,000 jobs this year. JBREC estimates 2015 job growth at 50,000 in the San Jose metro area, which encompasses Santa Clara and San Benito counties.
Over the past year, JBREC says that San Francisco area-based employers have created nearly 47,000 new jobs, for an annual increase of 4.3 percent. Growth was even more vigorous in the San Jose metro area, which added nearly 55,000 positions from one year ago, an uptick of 5.5 percent. The company says that robust labor markets in both areas – led by the tech sector — should bring higher wages, which in turn will drive home demand and price appreciation upward.
Although the company predicts that the Bay Area will continue to see job growth in 2016, it expects gains to moderate a bit. JBREC projects that the San Francisco metro area will gain 30,000 new jobs next year, while the San Jose region will add 35,000 positions.
(Photo: Flickr/Kevin Harber)