Fremont, San Jose, and Santa Rosa rank among the top 20 U.S. cities with the lowest stress levels.
Four Bay Area cities count among the nation's five healthiest.
The main source of stress for Bay Area and California residents appears to be affordable housing.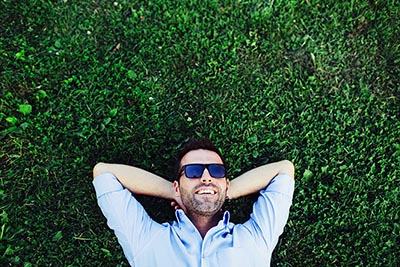 The entire Bay Area is known as a laid-back place to call home, but one East Bay city has earned the distinction as the nation's least stressed-out community.
A WalletHub study ranks 150 American cities for stress levels on a scale of zero to 100, with larger scores indicating higher anxiety. Gauges of stress include 30 criteria in four main categories: career, finances, family, and health and safety.
Fremont ranks as the least-stressed U.S. city, with an overall score of 29.03. The Alameda County city has the nation's lowest level of health-related stress and the second lowest amount of family stress. Fremont also ranks in the nation's top five for lowest poverty levels, the fewest number of residents in poor health, the smallest divorce rate, and the highest median credit score.
It's not the first time that WalletHub has given Fremont high marks for quality of life. The city ranks in the top five places in America to raise a family and is home to the country's happiest residents.
San Jose and Santa Rosa also rank among the nation's top 20 communities with the lowest stress levels, with respective scores of 34.95 and 35.64. Like Fremont, San Jose counts among the five American cities with the lowest divorce rate and the fewest residents with health problems. Santa Rosa residents keep their stress levels in check by getting the nation's most average hours of sleep per night.
While San Francisco and Oakland residents aren't as mellow as some of their neighbors, the cities do fare well on certain stress-related criteria. San Francisco residents post one of the nation's five highest credit scores, and both cities rank in the top five for best health.
If there is one thing that stresses locals out, it's the high cost of housing. San Francisco has the nation's least affordable housing, while Oakland ranks No. 3 in that regard. Los Angeles, Long Beach and Glendale also count among the least affordable American housing markets.