Home sales declined by double-digit percentages in all nine Bay Area counties in the first month of 2015, the result of limited affordability, according a just-released report from the California Association of Realtors.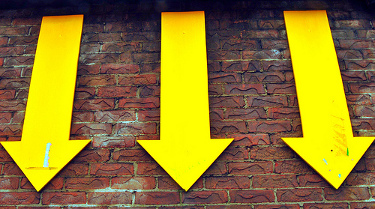 The organization's January home sales report says that single-family home sales across the nine-county region dropped by 37.1 percent from December to January, nearly 10 times the rate of decrease in California, where sales were down by 3.9 percent from the preceding month. January sales volume in the Bay Area was down 14.7 percent on an annual basis.
In a statement accompanying the report, CAR President Chris Kutzkey attributed the sales drop-off in the Bay Area to intense demand and inventory shortages, which have driven up prices and decreased affordability. According to the organization's fourth-quarter Housing Affordability Index, about one in five Bay Area residents meets the minimum-income requirements to purchase a home, the lowest in the state.
Month-over-month sales volume declines ranged from 48.2 percent in San Francisco to 19.5 percent in Napa County. Home sales were also down in all nine counties year over year, from 31.7 percent in San Mateo County to 1.8 percent in Contra Costa County.
The drop in sales contributed to increased home availability in the Bay Area, with the regional months' supply of inventory rising from 1.7 in December to 3.1 in January. Housing supply was up in all nine counties from the previous month, although CAR cautions that the Bay Area "continued to be hamstrung by tight inventory." Leslie Appleton-Young, the organization's vice president and chief economist, noted that active listings in the Bay Area were down by more than 5 percent from last January even as they rose by near double-digit percentages statewide.
The median sales price for a single-family home in the nine-county region was $669,590 in January, a month-over-month decline of 6.8 percent. Home prices fell in six of nine Bay Area counties from December to January and grew only slightly in the other three.
Even so, Bay Area counties claim the top five spots as California's most expensive places to purchase a home – just as they did in CAR's December home sales report — led by San Mateo County, with a median price of $1,012,500. Marin County was No. 2, with a median sales price of $982,140, followed by San Francisco ($892,860), Santa Clara ($815,000), and Contra Costa ($723,960) counties.
The report says that the Bay Area was the only region in the state where the average home seller could expect to take in about 100 percent of original asking price. According to previous CAR monthly home sales reports, Bay Area home sellers received about half a percentage point more the original price in both November and December.
(Photo: Flickr/marc farladeau)