Bay Area home sales inched higher in June while price hikes slowed, according to newly released data from research firm DataQuick — more evidence that our local real estate markets are moving beyond the frenzied activity of the past two years and settling into more normal patterns of steady growth.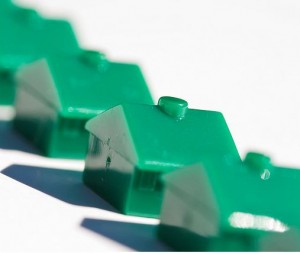 DataQuick's numbers, released Wednesday, line up data found in the June homes sales report from the California Association of Realtors.
DataQuick reported that 7,915 single-family homes and condominiums sold in the nine-county Bay Area last month, up just 0.2 percent on both a month-over-month and annual basis.
June sales were "well below long-term norms," the firm said in a statement. "Potential buyers are still struggling with a limited supply of homes for sale, prices near or at new peaks, and a still-constricted mortgage environment."
San Francisco saw the greatest year-over-year increase in June sales volume, up 6.4 percent, followed closely by Napa County, up 6.3 percent.
Sales rose 4.8 percent in San Mateo County from June 2013, 3.9 percent in Solano County, 2.9 percent in Marin County, and 2.7 percent in Contra Costa County. Home sales slipped 2.6 percent in Santa Clara County, 3.3 percent in Sonoma County, and 3.6 percent in Alameda County.
June's median sales price across the Bay Area was $618,000, up 0.2 percent from May and 11.4 percent from June 2013, the smallest year-over-year increase in 22 months. Last June, the median price was up 33.1 percent from a year earlier.
San Mateo County saw the biggest annual increase in median sales price, with a 14.9 percent gain, followed by Solano County (14.5 percent), San Francisco (13.3 percent), Santa Clara County (12.7 percent), and Contra Costa County (11.1 percent). The median rose 9.3 percent in Alameda County, 9 percent in Sonoma County, 5.7 percent in Marin County, and 5.5 percent in Napa County.
The Bay Area's median sale price is close on the heels of its all-time high as measured by DataQuick: $665,000, set in June and July 2007. The median then dropped to a low of $290,000 in March 2009.
(Image: Flickr/Woodleywonderworks)