Dr. Alex Khadavi, MD, SAAD, world-renowned board-certified dermatologist, cancer researcher and cosmetic and reconstructive surgeon to the stars, in collaboration with Ali Rad Design Group, have unveiled an unrivaled architectural masterpiece, Palazzo di Vista, set at the top of a Bel Air promontory with views stretching from the San Gabriel Mountains to the Channel Islands.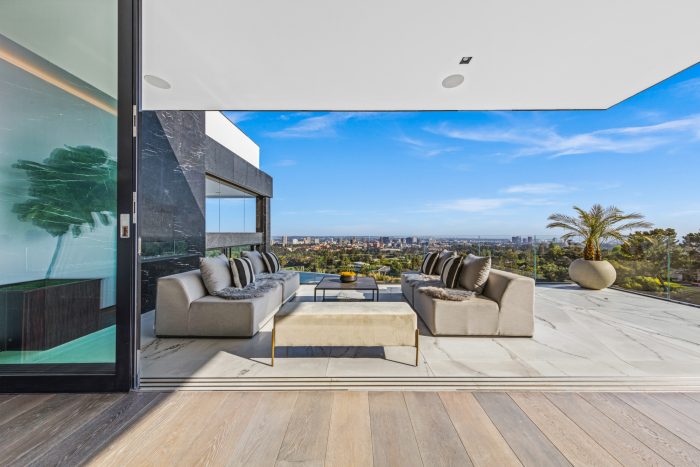 Inspired by the site's natural beauty and the four basic elements of life—oxygen, hydrogen, nitrogen and phosphorus—Khadavi began designing the residence in 2016. He cites among his influences Italian mathematician Fibonacci's sequential and numerical way of thinking. Khadavi created Palazzo di Vista to adhere to Fibonacci's Golden Ratio.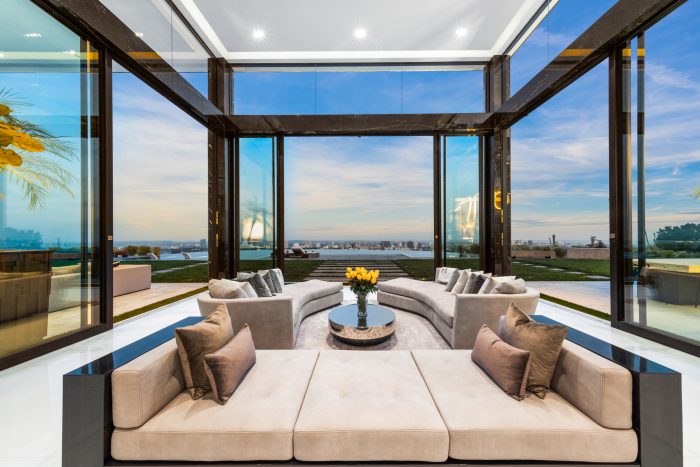 The brand new ultra-luxe residence is designed with amenities for futuristic living, with art as its focal point. Inside, a first-of-its-kind multi-sensory Non-Fungible Token (NFT) art gallery with seven large-screen media displays. A rotating 2-D laser projector casts light in a rhombic-shape up to 1,650 square feet over the pool with misters, akin to Disney's California Adventure Park's World of Color attraction.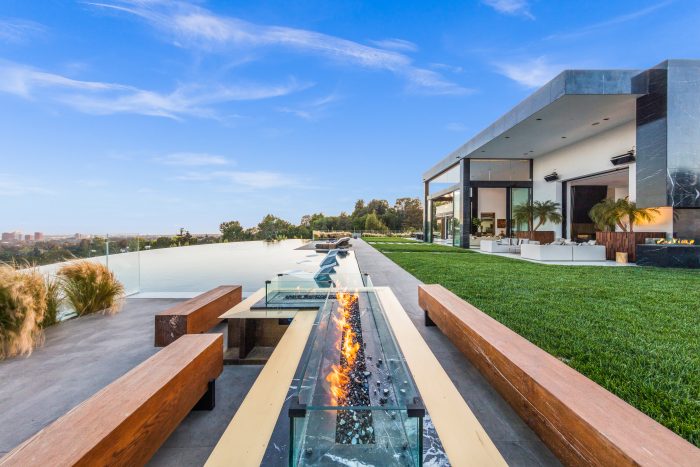 Curated by Pierre Marcand and Sylia de Palma of Marcand de Palma (MDP) art curators, featured NFT artworks include work by Ghost Girl and BigHead Music Producer (producer of Gucci Gang by Lil Pump). Also on display throughout the home is physical artwork by Andy Moses, Shane Guffogg and Jimi Gleason. The MDP-curated NFTs and physical artworks are not included in the listing price, but are negotiable.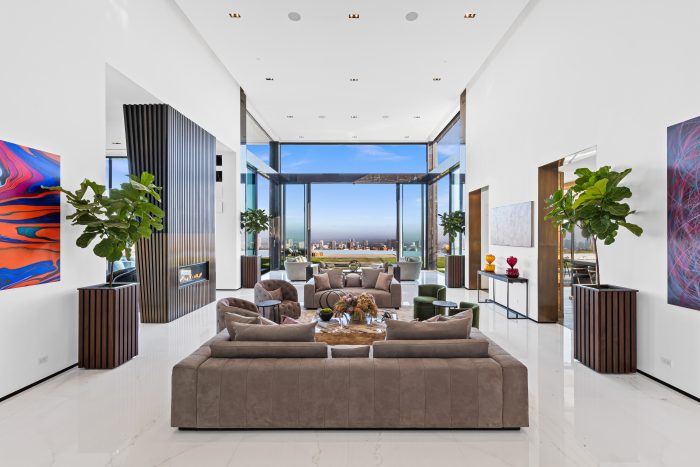 A floating marble pathway leads to a grand entry through an oversized front door. Inside, the open concept living room and retractable DJ table set the stage for entertaining. A glass elevator encompassed by a Feng Shui koi pond elevates the home's unique modern feel.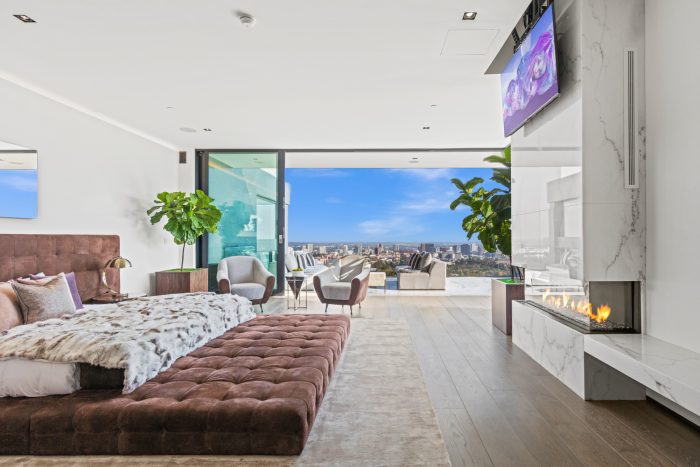 Six bedrooms plus an owner's wing with a floating wrap-around deck complete the home. The primary suite's bath rivals a seven-star resort, with dual-facing showers, marble vanities and expansive walk-in closets, all centered around a luxurious soaking spa tub.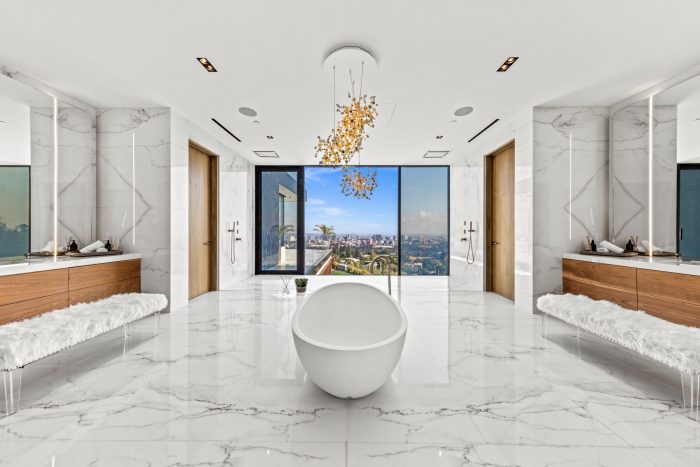 The backyard includes an infinity pool, multiple seating areas, an extra-large dining area, and a secluded bar. A detached guest house has its own chef's kitchen, custom indoor-outdoor living space, and a tequila bar.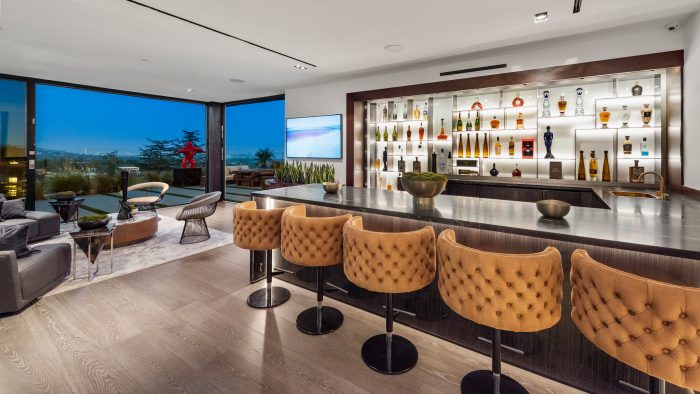 A masterwork of architecture and elegance, this home speaks to the refinement in luxury and modern design. 777 Sarbonne Road is offered at $87,777,777 by Aaron Kirman.
Main image photo credit: Joe Bryant