Here's a look at recent news of interest to homebuyers, home sellers, and the home-curious:
HOME PRICES INCREASE FOR 24TH CONSECUTIVE MONTH
Home prices across the country increased in February by 12.2 percent, the 24th straight month of year-over-year appreciation, according to CoreLogic's most recent Home Price Index Report.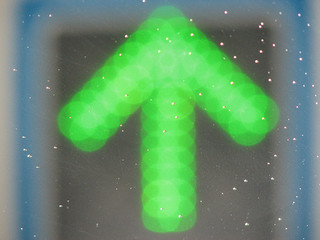 Breakout statistics included in the report show that California leads the country in price gains, both including and excluding distressed sales. Counting distressed sales, Golden State prices are up 19.8 percent from February 2013; without them, gains register 15.9 percent.
Even with that kind of market lift, home prices in the country and the state still have quite a ways to go before they return to peak levels as measured by the index.
Prices in the U.S. are still 16.9 percent below their April 2006 apex, according to CoreLogic. California prices, which topped out the following month, are currently 19.8 percent less than their highs.
Dr. Mark Fleming, CoreLogic chief economist, said in a statement that the company expects home prices to level off in the next year as more owners regain equity and put their homes on the market, easing supply constraints.
---
OVERSEAS HOMEBUYERS FAVOR U.S. BY HUGE MARGIN
International homebuyers overwhelmingly prefer the U.S. over any other country, California Association of Realtors data shows.
The association's survey found that 85 percent of overseas buyers considered only the U.S. as a potential place to buy a home. Respondents' cited our country's favorable location and climate and a desire to live closer to family and friends as the main reasons for their decision.
In California, 69 percent of international buyers paid all cash, and more than one-third of those listed Chinese as their primary language. International buyers showed near equal preferences for purchasing primary homes (32 percent) as they did for nabbing investment properties (33 percent).
---
HEALDSBURG SECOND ON LIST OF AMERICA'S BEST SMALL TOWNS
The rest of the world now knows what we in the Bay Area always have: Sonoma County's Healdsburg is one of the greatest small towns in the U.S.
Smithsonian.com recently ranked Healdsburg No. 2 on its list of America's 20 best small towns. The organization not only lauds Healdsburg for its wineries and farm-to-table cuisine but also touches on the city's museums, history, and stunning scenery.
But if you want to live in Healdsburg, it'll cost you. Home prices in the city were up an astounding 83 percent from the previous year, according to MLS data collected on April 3. In March the median price for a single-family home in Healdsburg was $870,000, the highest level recorded in two years.
---
PRIME BAYSIDE MARIN COUNTY ACREAGE SOLD TO DEVELOPER
A San Rafael-based real estate development firm has purchased 101 acres in southern Marin County and plans to build both apartments and a school on the site.
SFGate reports that North Coast Land Holdings acquired the land — one of the largest undeveloped plots in the Bay Area — from Golden Gate Baptist Theological Seminary for an undisclosed sum. The land is located in the unincorporated community of Strawberry, parts of which jut out into Richardson Bay between Sausalito and Tiburon.
Although Marin County officials will review any buildings proposed for the land, the developer hopes to construct about 100 rental units there. However, the article also notes that residents of Strawberry – where homes command more than $1 million – have fought development plans in the past.
(Photo: Flickr/Christina Welch)