Here's a look at recent news of interest to homebuyers, home sellers, and the home-curious:
SAN JOSE, SAN FRANCISCO SEE LARGEST MONTHLY SALES VOLUME GAINS IN U.S.
Buyers came out of winter hibernation across the country in April, particularly in San Jose and San Francisco, which led the U.S. in month-over-month sales-volume gains.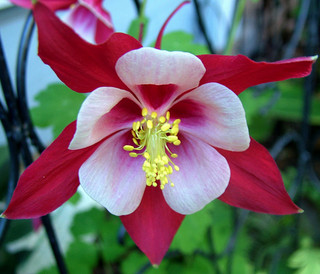 According to a recent Redfin report, home sales volumes increased from the previous month in all 30 U.S. markets included in the study. Across those combined regions, sales volume grew by an average of 12.4 percent from March.
The company says 1,465 homes in the San Jose area sold in April, a monthly gain of 26 percent. With 1,405 sales in April, San Francisco was No. 2 in national monthly appreciation: 23.6 percent. However, sales volumes in both areas were down slightly from numbers recorded in April 2013.
Redfin's report, which also tracks median prices and inventory levels, ranked San Francisco prices as the highest in the U.S., at almost $894,000. San Jose came in second, with a median price of $758,000, while Oakland ($547,750) ranked fourth.
---
DISTRESSED SALES CONTINUE DECLINE ACROSS BAY AREA
Rising prices across the Bay Area have helped more homeowners rebuild equity, resulting in monthly distressed-sales declines in almost all of our local counties.
The California Association of Relators' April pending and distressed sales report puts the number of distressed sales in the state at 12 percent, unchanged from the previous month. But in the Bay Area, the distressed-sales rate dropped by at least a percentage point in all tracked counties except Sonoma, where it held steady at 9 percent.
San Mateo County had the lowest percentage of distressed sales in California, at 2 percent. Alameda and Santa Clara tied several other counties for second place, with distressed sales dropping to 4 percent.
---
SAN FRANCISCO OWNERS SPEND THE MOST ON KITCHEN REMODELS, CUSTOM HOMES
As we noted in a May 16 blog post, homeowners planning to put their property on the market this spring should focus their remodeling funds on the kitchen. A recent survey from home-remodeling website Houzz confirms the importance of an updated kitchen, with respondents spending the majority of their budgets upgrading that room.
Houzz's survey found that the average owners spent just over $26,000 to overhaul their kitchens with amenities such as modernized countertops and appliances. In San Francisco the average kitchen remodeling project ran almost $45,000, the costliest amount in the country. San Jose followed close behind, with the average kitchen job costing about $44,000.
San Franciscans can expect to spend $1.15 million on a custom home, also the highest price in the U.S. and more than double the national average.
---
LUXURY HOMEBUYERS DON'T DIG DINING ROOMS
Luxury homebuyers across the country are increasingly converting dining rooms to libraries, TV rooms, and entertaining spaces, according to a recent article in The Wall Street Journal.
The story includes an anecdote from part-time St. Helena resident Noreen McGuire, who told the publication that she eats most meals outdoors to enjoy the area's natural beauty. That's why it made sense to convert her cottage's dining room into something more usable, namely a sitting room with French doors that open to the patio.
The new room is now McGuire's favorite place to relax in the morning or take in the views during the rainy season, the article notes.
(Photo: Flickr/Molly258)