Pacific Union is happy to share the news that our firm has again been named to the Inc. 5000 list, which ranks the 5,000 fastest-growing companies in the U.S. based on revenue growth from 2010 to 2013. This marks the second consecutive year that Pacific Union has been included in the list, and our firm moved up in the overall rankings substantially.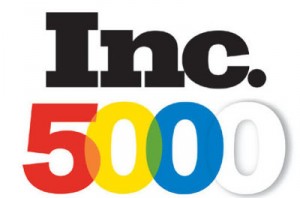 Pacific Union closed 2013 with $5.5 billion in sales volume, for a three-year growth rate of 141 percent. And for the second year in a row, Pacific Union was the only full-service Bay Area-based real estate brokerage to make the list.
In terms of overall three-year growth ranking, Pacific Union moved up the Inc. 5000 list nearly 800 spots from last year, to 2,663.
Between 2010 and 2013, we added 179 of Northern California's top real estate professionals. Pacific Union closed 2013 with 646 real estate professionals, the most of any California-based firm in our sector named to the list.
The industry accolade is one of several that Pacific Union has earned thus far in 2014. In June, The Wall Street Journal and REAL Trends ranked seven of our real estate professionals among the top 250 in the U.S. for closed 2013 sales volume. And this past spring, REAL Trends 500 Report named our firm No. 3 in the country by average home sales price.