The majority of Golden State homeowners born between 1946 and 1964 are overwhelmingly satisfied with their current homes and don't plan to sell when they retire, a recent survey found.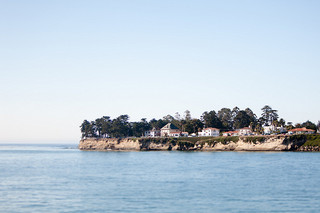 According to a poll from the California Association of Realtors, only 10 percent of baby boomers said that they plan to sell their homes after they retire. Nearly 60 percent of those surveyed said that they don't intend to sell their house, while about one-third were unsure of their future homeownership status.
CAR's results parallel those of a recent AARP poll, which found that 90 percent of baby boomers across the U.S. plan to stay in their current home for as long as possible. Both surveys' findings dispel the popularly held notion that baby boomers will downsize their homes as they become empty nesters.
The poll discovered that the vast majority of California baby boomers – 78 percent – won't sell their homes simply because they like them. Ten percent of respondents said that they can't afford to purchase another home, while 8 percent plan to eventually pass the property down to their children.
Of the one in 10 baby boomers who say that they will sell their homes, nearly half plan to leave California altogether.
According to CAR, 66 percent of baby boomers are still working and have an annual median income of $75,000, much higher than both the state and U.S. average. One-third of California's baby boomers earn more than $100,000 per year, the organization says.
Golden State baby boomers also have a higher rate of homeownership (75 percent) than their counterparts across the rest of the country (63 percent). Baby boomers have lived in their current home for an average of 16 years, nine years longer than the statewide average.
Baby boomers paid a median price of $229,000 for their home – significantly less than the state's current median single-family home price, which was almost $461,000 in September. CAR says that one major reason for the disparity is that 80 percent of baby boomers purchased their homes before 2007, when the California median sales price peaked at nearly $600,000.
(Photo: Flickr/Seth Rader)