Every Friday, Pacific Union will take a look at what's new and notable in the Bay Area neighborhoods that constitute our neck of the woods. Here's what we've got for the week ending February 17, 2012.
SONOMA COUNTY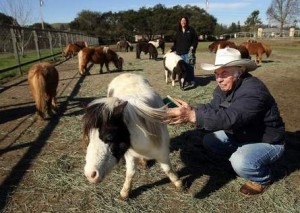 Even animals aren't exempt! The tenants at Lovepatch Farms, a Penngrove miniature horse farm, are facing evictionin the coming months as the property owners find themselves in a position to sell. Lovepatch farms houses over 40 horses, which must be quite a financial handful to begin with, and even more so in tough economic times.
SAN FRANCISCO
This week, San Francisco was visited by our Commander in Chief.  President Obama's time here included both applause and some heckling, speaking to a sold out crowd at the Masonic Center in the city's Nob Hill neighborhood, fundraising events, and even some takeout in Chinatown.
EAST BAY (Alameda and Contra Costa Counties)
The Westbound lanes on the Bay Bridge will be closed for President's Day Weekend from 8 p.m. to 5 a.m. Tuesday.  During the closure, construction crews will aim to complete lane configuration that will include new lane markings.  To help compensate for the increase in traffic, other Bay Area bridges are to open additional toll lanes, and both BART and ferries will increase service.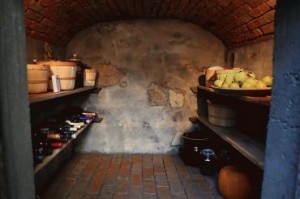 MARIN COUNTY
A new feature with a European flair is popping up in homes around Marin County. Literally digging into their homes to excavate culinary caves, homeowners are creating a space to store fruit, age cheese, cure meats, and more. Promoting style and sustainability, this blank palate pantry of sorts is taking caves from a thing of the past into the present.
NAPA VALLEY
Even with the economic squeeze, the demand for premium living in Napa Valley is there – and so are the properties.  Although the market for that kind of luxury is small, the appeal is large with idyllic surroundings and remarkable amenities.  PUI's own Jane Garrasino and Avram Goldman weigh in.
(Miniature horse image courtesy of PressDemocrat.com, cave image courtesy of SFGate.com)