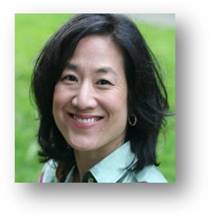 Momentum is building at Pacific Union International with the announcement today that Felicia Chan has been named vice president for brand marketing.
Chan most recently was director of brand identity at Charles Schwab & Co., Inc., where she oversaw brand identity strategy and implementation in the firm's retail, institutional, and banking divisions.
In addition to updating the brand identity with a more contemporary look and feel, she spearheaded digital initiatives to drive stronger brand differentiation in native Web, tablet, and mobile devices, making sure all brand messaging and experiences were consistent with strategic objectives.
Chan's hiring completes a triple play in recent developments here at Pacific Union. On Wednesday we announced the opening of Pacific Union International Property Management, and last week we opened our 22nd office, serving the North Lake Tahoe area.
Chan is a graduate of Yale University and started her career at Procter & Gamble. She moved on to Revo as director of brand marketing, where she helped the sunglass manufacturer quadruple sales and develop its brand in 20 global markets.
Chan then spent nine years at Peet's Coffee & Tea, where she helped the iconic San Francisco company expand into the grocery channel, e-commerce, and licensed partnerships.
We welcome Chan's high-impact, strategic branding and digital expertise to Pacific Union.