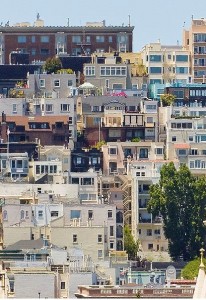 A typical seasonal slowdown coupled with an exceptionally tight supply of available homes for sale held back California's housing market at the start of 2013.
Home sales in January were down 6 percent from December and 3.9 percent from a year earlier, the California Association of Realtors reported.
"A rush by home buyers trying to complete sales of higher-priced homes by the end of last year in order to avoid capital gains increases pulled forward sales that might have closed in January instead," C.A.R. President Don Faught said in a statement. "Additionally, the extreme shortage of homes for sale continues to hinder California's housing market."
The statewide median price of an existing, single-family home fell 8.1 percent to $337,040 from December to January. But January's price was up 24.1 percent from a year earlier, marking the 11th consecutive month of annual price increases.
In the Bay Area, sales slowed considerably from December to January, ranging from a 16.1 percent drop in Napa County to a 44.7 percent drop in Marin County.
But a more direct year-over-year comparison, shows an incredible 31.1 percent sales jump in the red-hot San Francisco market from January 2012 to January 2013, with more modest declines in other Bay Area counties.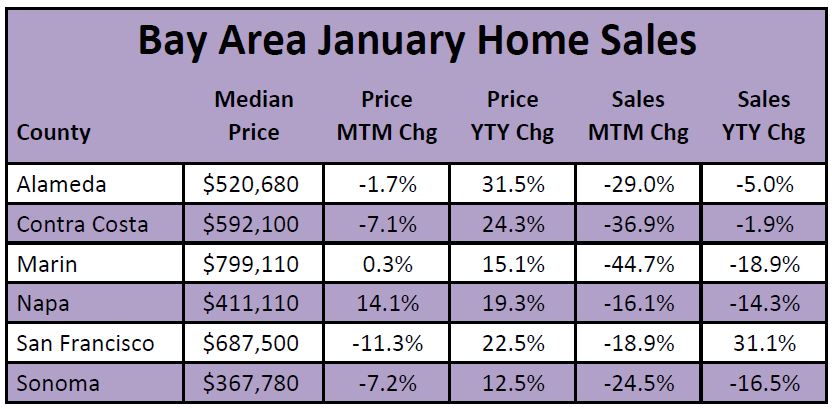 For more data on mortgage rates and sales velocity, read the C.A.R.'s full January housing report.
(San Francisco photo courtesy of Greg Balzer, via Flickr.)