The Bay Area leads the nation in median household income growth according to new data from the U.S. Census Bureau, the latest indicator of our region's remarkable economic strength.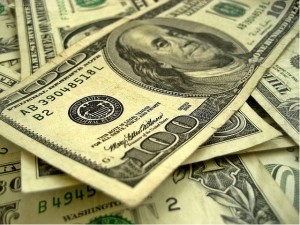 The median household income rose an estimated 5.1 percent from 2012 to 2013 in the San Francisco metropolitan area, which includes San Francisco, Alameda, Contra Costa, Marin, and San Mateo counties. The San Francisco region outpaced both the U.S. (0.6 percent) and California (1.7 percent) in terms of annual income growth.
Households in the San Francisco metro area earned a median income of $79,624 in 2013, the second-highest in the U.S. behind the Washington, D.C. region. The Census Bureau estimates last year's U.S. median household income at $52,250 and California's at $60,190.
Median income is the midpoint in the range of household incomes, from the very wealthy to those with no income.
The income data was released as part of the Census Bureau's annual American Community Survey, which measures income and poverty levels across the country. San Francisco has placed second in median income among the nation's 25 most-populous metro areas for at least three years.
Household income is a barometer of purchasing power and is closely tied with real estate activity. The latest Census Bureau results suggest that the Bay Area's real estate markets will continue to strengthen along with the regional economy.
(Image: Flickr/401(K) 2012)